The Perfect Sleep Chair Review
Over the years, thousands of products have been made that promise to deliver a quality night's sleep. From sleep masks and essential oil diffusers to sleeping pills and sleep headphones, some of these gadgets are effective while others may be more gimmicks than practical solutions.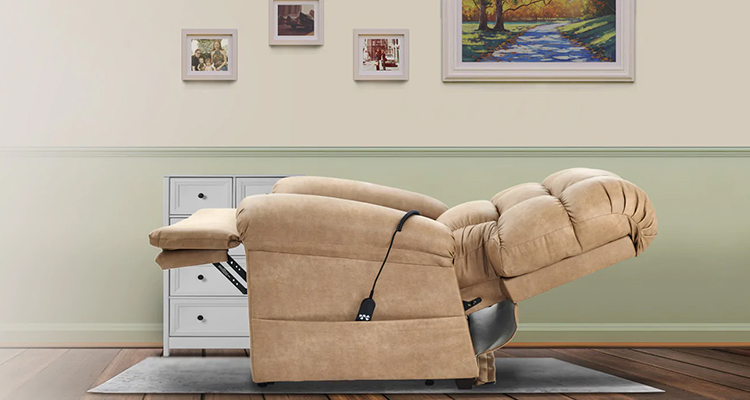 One such product is the Perfect Sleep Chair. Designed to help users find the perfect sleep position and also assist them in rising from a seated position, this chair looks like a regular recliner but does so much more. Beyond comfort, does the Perfect Sleep Chair really improve sleep quality and combat insomnia? We're here to find out!
In this article, we'll tell you all there is to know about the Perfect Sleep Chair and share real customer reviews to find out if this piece of furniture really is the secret to finally achieving the deep, blissful sleep you deserve.
What is The Perfect Sleep Chair?
More than just a comfortable recliner, the Perfect Sleep Chair by Journey offers multiple sleep positions as well as therapeutic heat and massage features. The chair is designed to offer each user a unique sleep experience that's personalized to their specific needs and body type.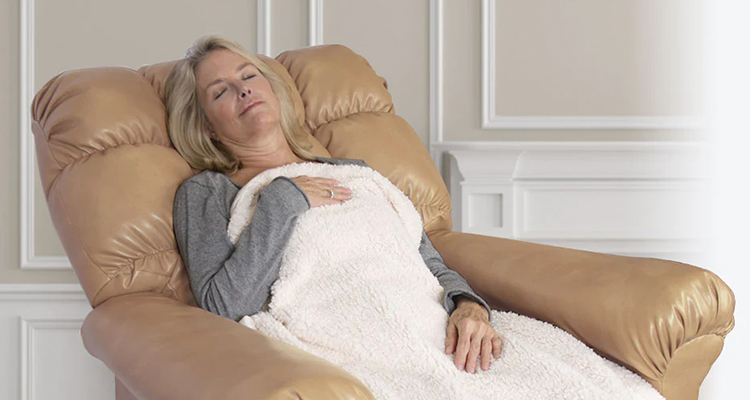 The Perfect Sleep Chair's lift and lower features are perfect for elderly individuals or those suffering from back and knee pain or other chronic issues that make mobility difficult. With the touch of a button, the recliner chair lifts up to meet you in a standing position. Here, you can simply lean back and comfortably position yourself into the chair before lowering yourself back down. In reverse, the chair will safely bring you from a seated position into a standing position. Lift chairs are ideal for anyone with mobility issues including seniors, chronic pain sufferers, and anyone recovering from an injury or surgery.
The Perfect Sleep Chair offers three unique sleep positions – sitting, reading, and lying flat. The seated position is perfect for watching television, chatting with friends, or simply relaxing. If you want to recline slightly, elevate your feet, and indulge in an afternoon nap or a good book, you can choose the chair's "reading" position". And when it's time to catch some much-needed Zs, you can lower the chair completely into a flat position where the foot and headrests are fully extended. The chair's Zero Gravity technology and easy-to-use remote let you control every movement smoothly with the touch of a button.
The Perfect Sleep Chair's Other Design Features
The Perfect Sleep Chair is more than just an adjustable recliner and a lift chair. The company takes pride in its craftsmanship, materials, and delivery process. Here are a few more key features you should know about this product and the company.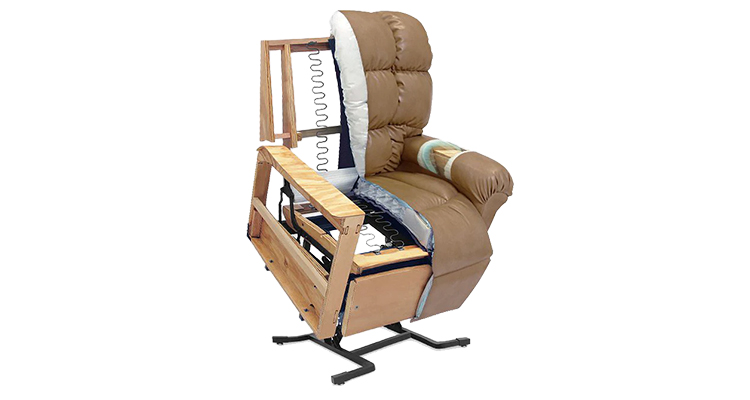 Handmade in the USA
The Perfect Sleep Chair is handmade in the United States using quality hardwoods known for their durability and longevity. The company also uses high-grade upholstery for maximum comfort. Each piece of upholstery is hand-cut and sewn. The dried hardwood is double-dowelled before being stapled and glued.
Not only is every Perfect Chair meticulously crafted by hand, but all electrical components come with a 3-year warranty and every frame is guaranteed for life. Some customers can even use their Medicare or other health insurance policies to cover the cost of the Perfect Chair depending on their medication condition and need.
You can also choose the size of your sleep chair. The smaller version is labeled "petite" while the larger version is "deluxe". All Perfect Sleep Chairs have a maximum weight capacity of 350 lbs. Depending on the type of material, color, and size of the chair you choose, the Perfect Sleep Chair can cost around $2,000 plus $199 for shipping.
The Perfect Chair Materials and Color Choices
You can choose from a variety of upholstery colors and fabrics. Not all materials are available in every color so you'll have to choose which is more important – the feel of your chair or its aesthetics. The four main fabrics are genuine Italian leather, MiraLux®, MicroLux®, and DuraLux®.
Here's a breakdown of what colors are available in each fabric.
Genuine Italian leather – chestnut
MiraLux® – chocolate spectra, light gray spectra, and saddle
MicroLux® – tan, burgundy, chocolate, blue
DuraLux® – tan, burgundy, chocolate, blue
In terms of feel, this is what you can expect from each of the Perfect Sleep Chair materials.
Genuine Italian leather – soft, pliable and long-lasting leather that offers the look, feel, smell, and quality you expect from genuine Italian leather.
MiraLux® – the best of both worlds, this material looks like genuine leather with the soft, supple, and breathable feel of a manufactured fabric.
DuraLux® – this custom-manufactured material is the "closest to leather" fabric on the market but feels like the real thing.
MicroLux® – a plus, microfiber material made from 100% polyester filaments tightly woven together to create a "suede-like" appearance and texture.
With so many choices available, buyers can find a color and material combination that works for their decor, personal preference, and comfort.
Hands-On Customer Service and Delivery
When it comes to delivery, the Perfect Chair company offers White Glove service. This means that a qualified and knowledgeable professional will hand deliver the chair to your home, help with setup, and answer any questions you have. The delivery driver won't leave until you feel 100% confident and comfortable using all of the chair's features. And they'll even take all the garbage and packing materials with them when they go! The Perfect Chair also offers customer service five days a week in the event that any questions or issues arise.
Heat, Massage, and Relaxation Zones
In addition to offering several sleep positions, the Perfect Sleep Chair also has heating and massage features. Using the remote control, you can choose from different heat settings and temperatures plus massage intensities.
The Perfect Chair has two distinct relaxation zones that cover both the upper and lower portions of your body. With independently operated motors, you can target the areas of your body that need the most TLC. The upper zone offers relief for back and neck pain, poor posture, and misaligned hips. You can also adjust the chair's backrest to better support your back, neck, and shoulders while also relieving pressure.
The chair's foot and leg rest design supports your legs, knees, calves, and feet, improving circulation and relieving pressure on painful joints. Users can mix and match massage and heat options using the different zones to find the ultimate sleeping position and maximum comfort.
Other Notable Benefits of the Perfect Sleep Chair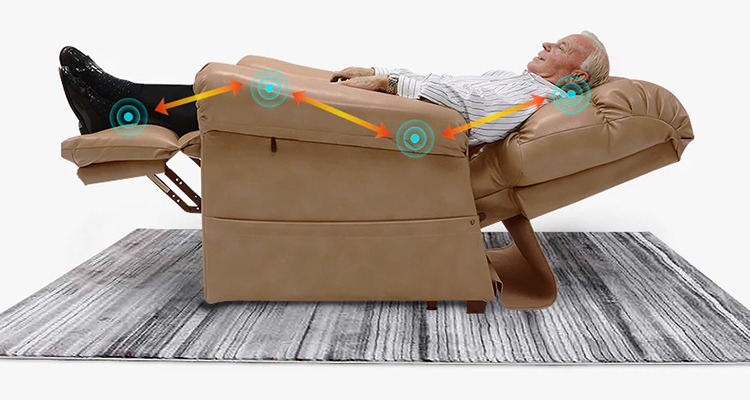 In addition to the craftsmanship, design elements, and features included with the Perfect Sleep Chair, this product also claims to offer several other health benefits.
Zero Gravity allows you to achieve the perfect position for sleep by distributing your weight evenly while relieving pressure and improving circulation
Built-in heat and massage modes ease tired and sore muscles while also promoting relaxation and reducing stress
The power lift feature helps anyone with impaired mobility safely get in and out with ease
Foam headrests offer support for the upper back and shoulders
The reclined sleep position allows for more relaxed breathing and helps relieve muscle tension, soreness, and fatigue
Helps the spine naturally relax by decompressing the vertebrae
Keeps the legs elevated about the heart to promote better circulation
The Perfect Sleep Chairs heating feature expands blood vessels, increasing the flow of oxygen and nutrients to certain parts of the body including muscles and major organs
Heat also works to restore damaged tissue while combating sensitivity to cold
The lift chair feature lets individuals remain independent and safe, without requiring assistance to get in and out of their favorite chair
The Perfect Sleep Chair Reviews
Now that you know the specs, benefits, and design features of the Perfect Sleep Chair, let's talk about its functionality. Does it really work as easily as the company claims to improve a person's sleep quality and overall health? Let's take a look at what real customers had to say.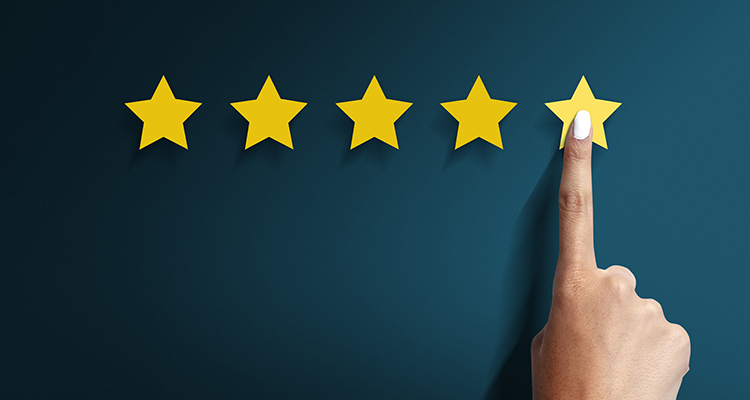 Positive Reviews
According to 67 reviews on the company's website, the Perfect Sleep Chair received a rating of 4 stars out of 5, with 65% of users saying they'd recommend the chair to a friend or a loved one. While this isn't an overwhelming show of approval, here are some of the benefits as reported by satisfied customers.
"Stellar product with one minor exception (the cord for the hand controller should be longer for more comfortable use)."
"The perfect sleep chair for my 88-year-old father, especially the lift feature."
"One of the most comfortable chairs I've ever sat in."
"Love this chair and all of its amenities. The mechanics are quiet and the heating is soothing and relaxing."
"This chair exceeded my expectations. I can finally get some good sleep."
Negative Reviews
Even on the website itself, customers left several negative reviews complaining about a variety of things including poor customer service, faulty mechanics, and lack of communication on the company's part. Here are some of the most notable complaints.
"98% of the correspondence I did with the Perfect Sleep Chair, I had to initiate."
"I was charged twice for the product and it took 2 months to be corrected."
"The fake leather peeled off the entire chair."
"The mechanics already don't work and I can't get the footrest to retract. It's sticking out 5 inches."
"The craftsmanship isn't what they claim. The chair seems off-balance and leaning to the left."
"The legs don't extend flat as the advertisement suggests and the head goes back too far."
"The heat feature isn't very hot."
Other users claim the chair makes cracking noises when moving from one position to another and that the company isn't very responsive to calls about mechanical issues.
Final Thoughts on the Perfect Sleep Chair
As with any product that promises a good night's sleep, the Perfect Sleep Chair may or may not work for you. It appears that if you need a lift chair to help you safely get from a seated to a standing position, the Perfect Sleep Chair can help (minus the noisy mechanics reported by some users). Similar to any other massage chair, the Perfect Sleep Chair's massage and heat features can ease sore muscles that lead to tossing and turning during the night, but may only offer short-term relief.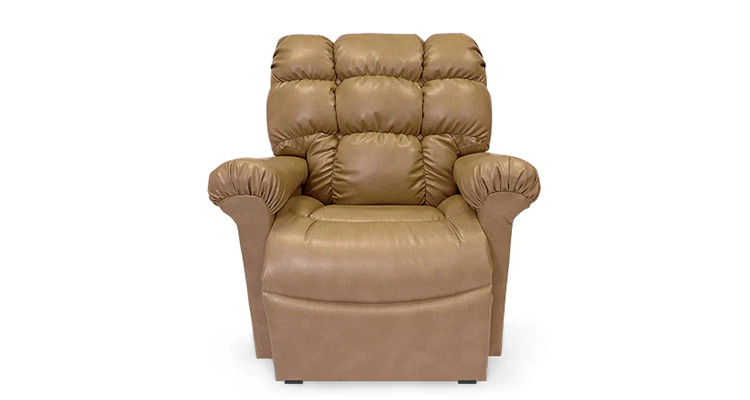 Although the Perfect Sleep Chair's Zero Gravity technology and fully extended position put you in a comfortable position lying flat on your back, the chair is only the width of a traditional recliner. This may not be enough room for someone to sleep comfortably all night long. The Perfect Sleep Chair may not practically replace your bed but, instead, be used more for napping during the day.
If you're looking to improve your sleep quality long-term, it starts with identifying the underlying cause of your sleep troubles. Insomnia affects thousands of people around the world for a variety of different reasons. Let us help you uncover the cause of your sleep troubles and create a personalized approach to healing using cognitive behavioral therapy for insomnia (CBTi) and other techniques. Click here to learn more about how CBTi works and how it can improve both your sleep quality and your quality of life.