The Best Crystals for Sleep
You've heard of using essential oils for sleep, meditation, and even hypnosis. But what about crystals for sleep? The ancient belief that certain crystals, stones, and gems can benefit your health and well-being dates back to the 4th millennium BC. It's also been used in traditional Chinese medicine for over 5,000 years.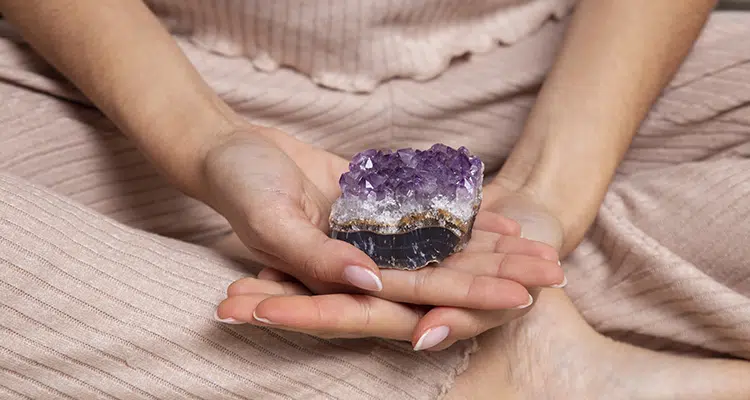 Crystal healing is considered a form of pseudoscientific alternative medicine that uses specific stones to provide restorative healing for a variety of ailments. Most commonly, crystals are used to ease mental stress and anxiety, but many supporters of the practice believe crystals can help ease insomnia and promote better sleep.
In this article, we'll explore the concept of using crystals for sleep and share which stones work best, why, and where to place them in your bedroom to achieve optimum results.
How Does Crystal Healing Work?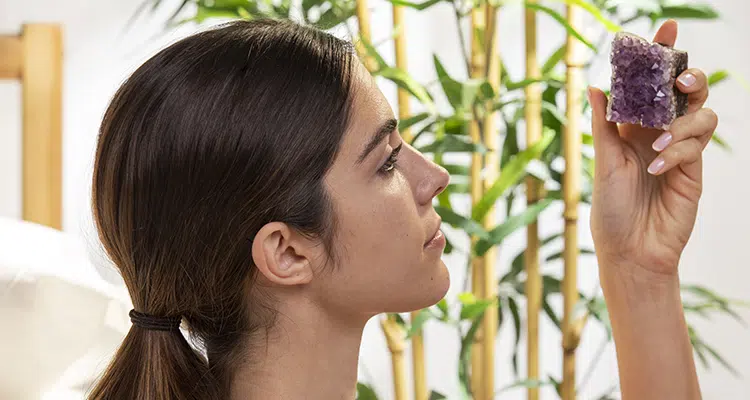 While there's no scientific evidence that crystals have any real health benefits, there are still plenty of people who believe in the restorative power of certain gemstones. Whether it's the placebo effect or not, experts and believers in the practice claim that crystals hold the power of healing. It's believed that certain crystals increase the flow of positive, fruitful energy into the body while purging toxic, negative energy.
Similar to other forms of holistic therapy, crystals help you challenge positive energy levels and start the healing process from the inside out.
Crystals and Sleep: What You Need to Know
Some people believe that crystals can help improve sleep by improving your overall well-being. This includes your physical, mental, emotional, and spiritual health. Certain crystals are said to help you sleep better, promote healthier, happier dreams, and combat insomnia.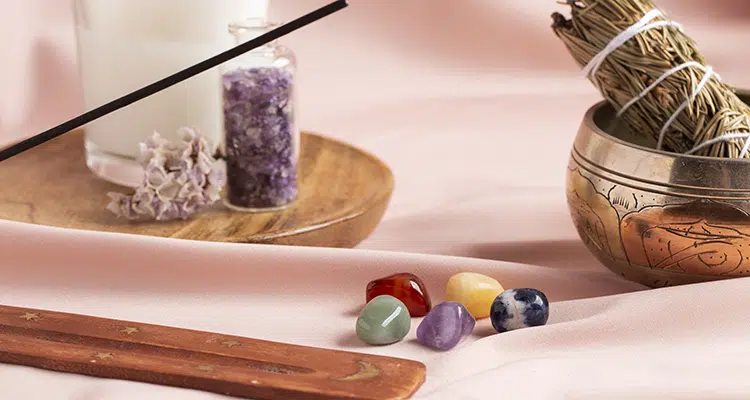 You can use crystals for sleep in a variety of ways. Some people incorporate these beneficial gems ino their meditation routines, swearing that they not only improve their mental concentration but also increase the positive effects afterwards. Try sitting comfortably on the floor, pillow, or in your dedicated meditation space while holding your favorite crystals in one hand. Certain crystals can help calm your mind and subdue racing thoughts. By visualizing the energy radiating from the crystals and into your body, you may experience deeper, more restorative sleep.
Choose stones that have nurturing, soothing properties (more on these in a minute). If you're not a fan of meditation, you can still experience the sleep benefits associated with these gemstones. Simply place them near your bedside or under your pillow. You can also incorporate them into your night time routine or use them to create a calming sleep environment.
The Best Crystals for Sleep and How to Use Them
Every crystal serves a unique purpose. While some help reduce stress and anxiety, others ward off nightmares and promote more peaceful sleep. Depending on your sleep troubles, you can choose any of the following crystals to help improve your sleep quality.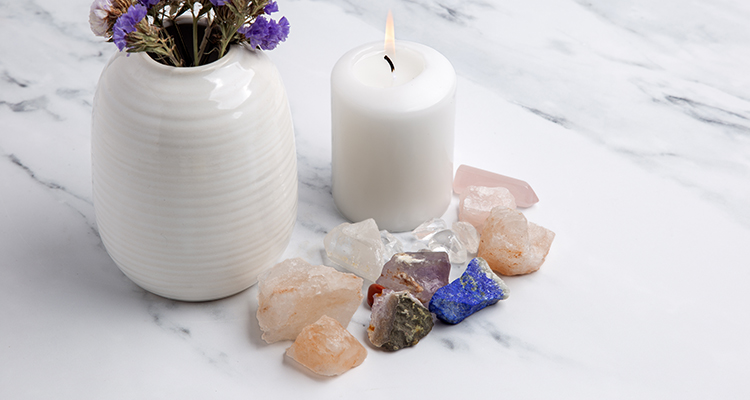 Enjoy Peace, Harmony, and Quality Sleep with These Crystals for Sleep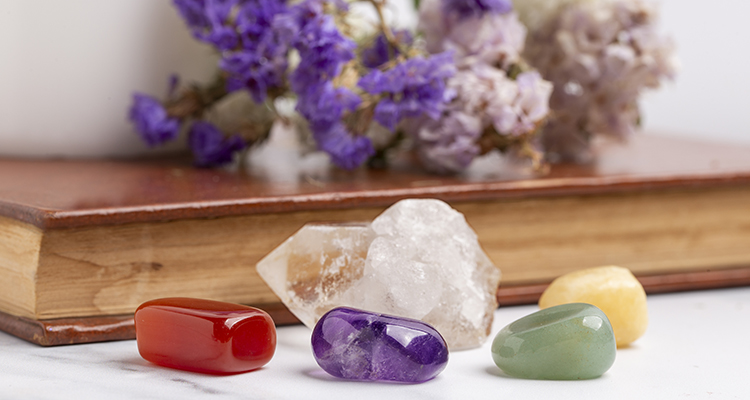 If you're faced with insomnia, another sleep disorder, or inconsistent sleep, these crystals could help. Depending on what's plaguing you, each of these gemstones offers unique benefits and healing properties. While there's no scientific evidence to back these claims, if you're struggling to achieve quality sleep or are suffering from chronic sleep deprivation, what's the harm in trying something new? If these crystals for sleep bring you peace of mind and improve your sleep quality, great! And if not, you've simply added a few beautiful gemstones to your home decor.
For those looking for a more concrete, evidence-based way of treating their sleep troubles, click here and learn how Somnus Therapy's online insomnia treatment program works.
Note: When you purchase through links in this article, we may earn an affiliate commission.