Can You Really Get Paid to Sleep?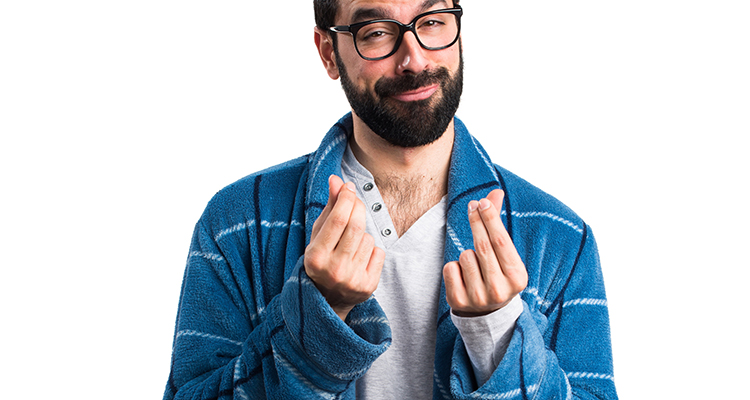 Some people make passive income, which means they're making money while they sleep. But what if you could actually get paid to sleep? From product reviews to scientific research studies, there are countless ways to make money just by doing something that comes naturally to you – sleeping!
In this article, we'll share the inside scoop on how to get paid for catching Zs.
What Kinds of Companies Pay You to Sleep?
Before we share the specific kinds of jobs that pay you to sleep and how much you can earn, let's briefly talk about what companies are hiring.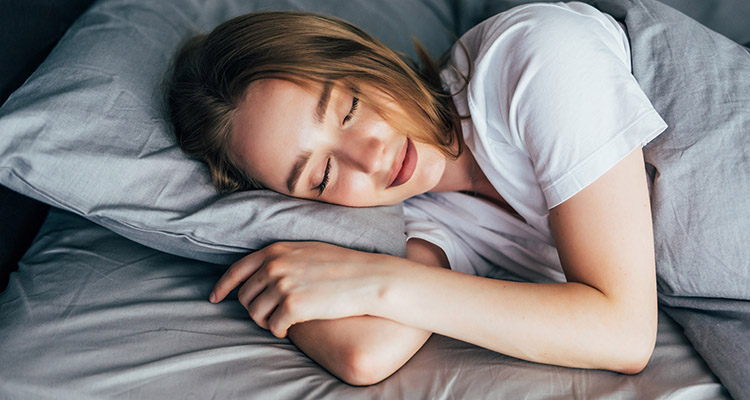 Bedding and mattress companies hire people to sleep or even take naps using their products. This is done as part of the company's product research and to gain helpful insight into the pros and cons of each item. Mattress companies want to know if their product is too firm, too soft, or somewhere in between. Bedding companies that manufacture sheets, comforters, and pillows are also interested in how good these products feel if they keep you cool while sleeping, and what needs improving. Other product reviews include sleep headphones, eye masks, and sound machines.
On the scientific side of things, sleep foundations and research centers are always hiring people to participate in sleep studies. By observing how well or poorly people sleep under certain circumstances, scientists can work toward finding new and more effective ways to treat sleep troubles, including insomnia. Additionally, they can gain a better understanding of risk factors that contribute to certain sleep disorders, symptoms, side effects, and causes. All of this information is vital to helping insomnia sufferers finally achieve the deep, restorative sleep they need while also improving their overall health and quality of life.
The Best Ways to Get Paid to Sleep
Now, let's talk about money! While most employers would fire you for sleeping on the job, these are looking for people to sleep on their watch. Whether you're looking to supplement your current income or earn a quick buck, check out these practical ways to get paid to sleep.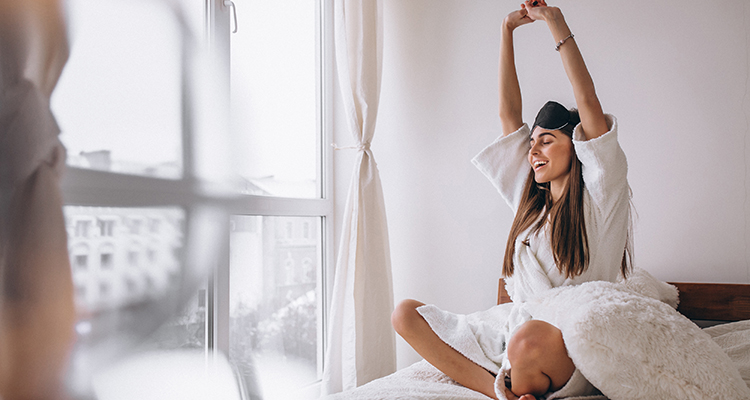 1. Hotel Mystery Shopper
Mystery shoppers are paid to visit certain establishments (including hotels) to assess their customer service skills and accommodations and to rate their overall experience. Mystery shopping is a valuable tool used to improve company performance and customer satisfaction.
If you love to travel and explore new places, you can get paid to be a hotel mystery shopper. As the name suggests, these "secret shoppers" are paid to check into hotels as ordinary guests, stay the night, and submit a detailed report about their experience. You may be asked to perform market research, write a review, or perform quality benchmarking. In some cases, a hotel competitor might hire you to see what their rivals are doing right and wrong.
The requirements for each hotel stay may vary. Some companies may want you to simply check in, assess the accommodations, eat at the hotel's restaurant (if there is one), and check out the next day. Others might ask you to do some digging into how efficient the hotel staff and customer service team are, even going as far as to complain about certain things and assess how the hotel handles them.
While you may be required to do more than just sleep, you'll still be getting paid for the entire duration of your stay – including the overnight portion. A 2022 study reported that the average hotel mystery shopper makes an average of $46,551 per year or $22.38 per hour. That's not too shabby for traveling, experiencing new places, and sleeping!
2. Work for a Travel Blog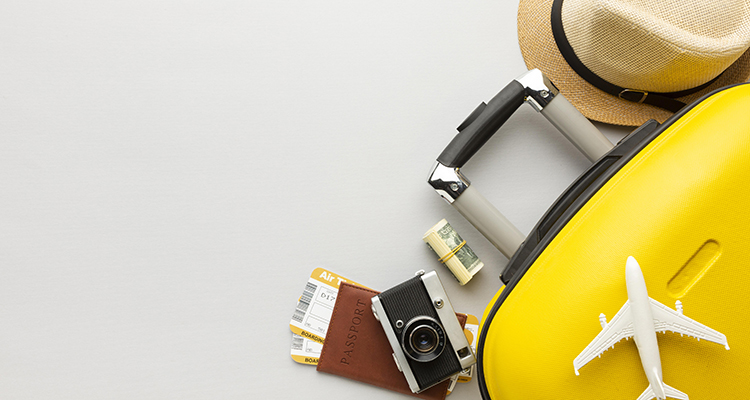 Similar to a mystery hotel shopper, travel blog writers will hire people like you to visit certain locations and review the hotels there. Although travel bloggers do plenty of traveling and exploring on their own, they can't be everywhere all the time. And that's where you come in!
A blogger may be writing about a specific location and want to advise their readers on where to stay and where not to stay. If you live locally or are willing to travel, the blogger will pay you to check out a few hotels in the area and report back on your experience. You'll be asked to review everything including your first impressions of the hotel, how comfortable the bed was, how good the food was, and the hotel's customer service. You may also be asked to explore the hotel's amenities like the gym or pool.
The amount you'll make for this type of work varies greatly depending on the blogger's budget and whether you're collaborating long-term or for a single paid experience. Either way, getting paid to spend the night in a local hotel isn't a bad way to earn a few extra bucks.
3. Become an Overnight Caregiver
Whether it's an elderly or sick patient that needs around-the-clock care or even a pet, people will pay you to sleep at their house. You will, however, have to put in some awake time, too. If you're caregiving for a patient, you'll need to be attentive to their needs and awake and available if they require assistance. But that doesn't mean you can't doze off from time to time. The job may also require some form of medical background or training, so keep this in mind before applying.
In terms of pet sitting, many pet owners consider their animals as members of the family. And for that reason, they're willing to pay you to keep them company overnight. Whether the pet owner is going on vacation or working a night shift, you can get paid to simply snuggle with their dog or cat. This is the perfect role for animal lovers. Overnight care is most common for dogs and may require you to walk them, feed them, and administer certain medications.
Overnight caregiving for both furry friends and humans can earn you between $17 and $22 per hour.
4. Work for Sleep Junkie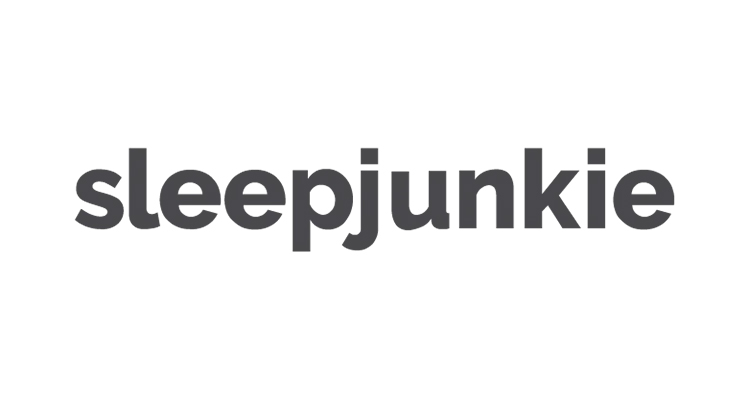 Sleep Junkie is one of the biggest and most popular review sites for sleep-related products and devices. The company only hires participants that are currently facing sleep troubles. Their goal is to test their gadgets and see if they actually improve your sleep duration and quality. Sleep Junkie provides hires with a variety of sleeping aid devices to take home and use. After 8 weeks, you'll need to report your findings including how the products worked and if you noticed any changes or improvements in your sleep patterns.
Products produced and tested by Sleep Junkie include bedding accessories and pillows and sleep apps. The best part is, you get to keep these products after the sleep trial ends. Once the company receives your report, you'll be paid $2,000. Some mattress testers can earn up to $3,000 for their work (sleep) by reviewing 3 separate mattresses over a period of 2 months. You may also be eligible for a free mattress worth over $1,500 once the test concludes.
Out of all the sleep review companies out there, Sleep Junkie is one of the highest paying. But, remember, you'll need to qualify and be accepted as an applicant before you can start getting paid to sleep. You also need to reside in the United States, be 21 years old or older, have excellent writing skills, and have a smartphone that can download certain apps for sleep tracking.
5. Become a Sleep Executive
While the term "sleep executive" sounds rather fancy, the premise behind this job is quite simple. As a sleep executive, all you have to do is sleep an agreed number of hours per day (usually 8), keep track of your sleep in a journal, and provide feedback on your experience. Companies will hire and pay sleep executives to gather valuable insight into people's sleep habits and patterns.
Almost anyone can become a sleep executive. All you need is excellent English writing skills and a strong work ethic. Some companies want an executive with a history of sleep troubles that last for a pre-determined period of time. Similar to Sleep Junkie, many companies hire sleep executives to review and rate certain products and sleep aid devices. According to some reports, these executives can make over $1,000 per study.
6. Line Sitter
Are you notorious for falling asleep just about anywhere? If you don't need a comfortable bed or complete quiet to catch your Zs, you could make money as a line sitter. When the next big electronic device, video game, or concert ticket is released, people will sit in line for hours or even DAYS to get their hands on these highly sought-after products. But not everyone has the wherewithal to sit in a line for hours at a time, napping periodically in a folding chair or a tent set up on the sidewalk. Can you? If so, you could make money to hold someone's spot in these very long and daunting lines.
While this may not sound like a real way to get paid to sleep, it is. In fact, there are entire companies dedicated to finding, hiring, and paying line sitters as stand-ins for people who aren't willing to able to camp out overnight. One such company is Same Ole Line Dudes. People that want the hottest new products but don't want the hassle of standing in line can use companies like this to find people like you willing to do the dirty work for them.
The pay for this particular job varies depending on how long the wait is and how in-demand or hard to get the product is, plus location. Some line sitters can make between $25 and $40 for the first hour and then decrease this amount as time goes on. As night falls and your eyes start to close, get comfortable and drift off to sleep knowing that you're making money for sleeping.
7. Sleep Research Center
The only way for sleep specialists and experts to gather valuable data and perform research studies is to find test subjects like you. The Sleep Research Society and the Cleveland Sleep Research Center are notorious for compensating professional nappers to sleep and undergo different tests and observations. If you can sleep through almost anything or are willing to be the focus of a research study, you can make between $25 and $100. This amount varies greatly and depends on multiple factors including location, the length of the study, and the purpose of the research project.
Universities are another great place to check for paid sleep research study opportunities. Professional nappers are paid to sleep for a certain period of time under certain circumstances so that students and professors can study their behaviors – both conscious and subconscious. Participants need to fill out an application and be approved, but it's still worth a shot.
8. Stream Commercials or Netflix and Chill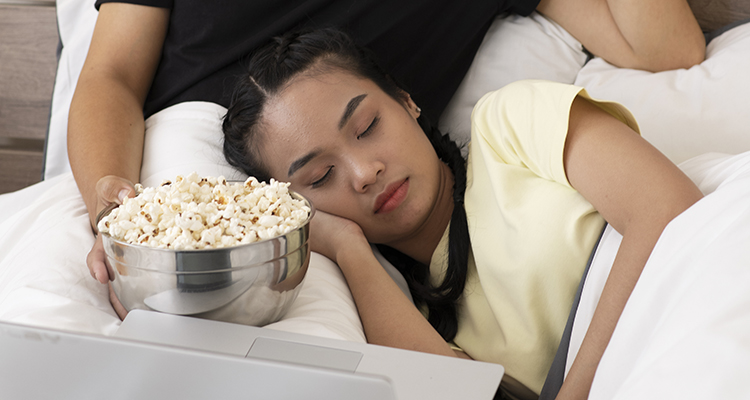 If you've ever dozed off during your favorite Netflix show or felt like dozing off during endless in-game ads on your phone, there may be a unique opportunity for you to turn your boredom into income. While this isn't technically a job where you're paid to sleep, it is something you can sleep while doing and still get paid for.
Apps like Swagbucks, KashKick, and InboxDollars will pay you just for streaming or watching ads on your phone. The requirements for this paid gig are much more lenient than some of the others on this list, with the age requirement for some apps being as young as 13. You'll obviously need a smartphone with streaming capabilities and should check the app's specific terms and conditions before getting started. Once approved, you can simply press play and start making money by just letting ads stream on your phone. And yes, you can do this while catching a few Zs or even just relaxing in bed.
The popular streaming service Netflix has similar opportunities for people with a paid subscription and some extra time to kill. Netflix hires creative and editorial analysts to perform certain tasks while watching their favorite shows. For example, you may be asked to offer data or your opinion on a show or movie's cast, directors, and other features. This role is known as a Netflix tagger and pays around $12.99 per show. Pay varies depending on the device you're using and the video quality. While you still need to keep at least one eye open as the show or movie plays, a lot of taggers will nod off or at least relax on the job.
9. Live Stream Yourself Sleeping
This is one of the more obscure ways to get paid to sleep. You've probably heard of people streaming themselves playing video games or engaging in other forms of entertainment, but did you know that you could also get paid to live stream yourself sleeping? While most people won't subscribe to your streaming channel to watch you toss and turn, drool, or snore, certain sleep study companies will pay to observe you sleeping. All you need is a smartphone with a camera or a webcam positioned so that the observers can clearly see and hear you sleeping.
Different studies run for different lengths of time and have different goals in mind. You may be hired to record yourself sleeping for a few nights or a few months. Payment varies as well. In many ways, you're a freelance contractor who can set his/her own rates and request payment daily, weekly, or monthly. You can also create a one-off price that researchers pay upfront or at the end of the study.
10. Work for NASA
Have you always dreamed of going to space or becoming an astronaut? While it takes years of training and education to actually join the NASA space program, you could get hired to sleep for the National Aeronautics and Space Administration.
As part of its research and development projects, NASA performs bed rest studies. This study requires professional sleepers to lie in a bed for several months at a time. Yes, this job can be quite daunting and taxing both mentally and physically. The purpose of the study is to observe the impact of weightlessness in space and how the human body reacts and adjusts. It also helps researchers mitigate the negative impacts of microgravity.
Earn Money While You Sleep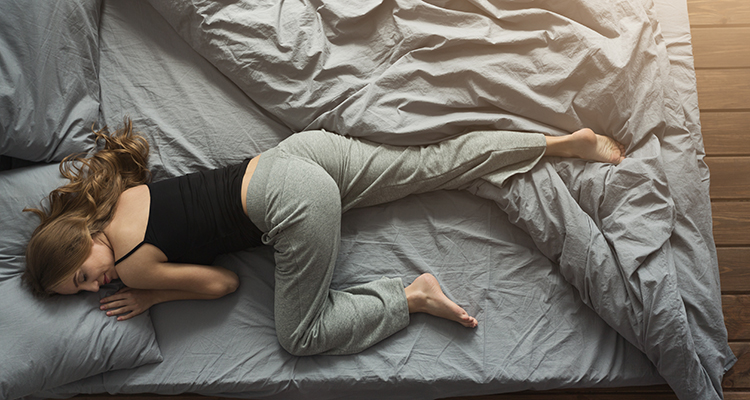 While these are all great and sometimes quirky ways to get paid while you sleep, the ultimate reward isn't money – it's achieving blissful, quality sleep. Without sufficient sleep, you'll wake feeling groggy, disorientated, moody, and unfocused. Long-term sleep deprivation can also cause a litany of medical issues. Quality sleep is priceless. This is why Somnus Therapy works to provide an online sleep therapy program that will help ease your sleep troubles once and for all. Click here to learn more.