The Somnus Therapy program has helped over 2,000 users to beat their insomnia & sleep better. Here's what some of them had to say…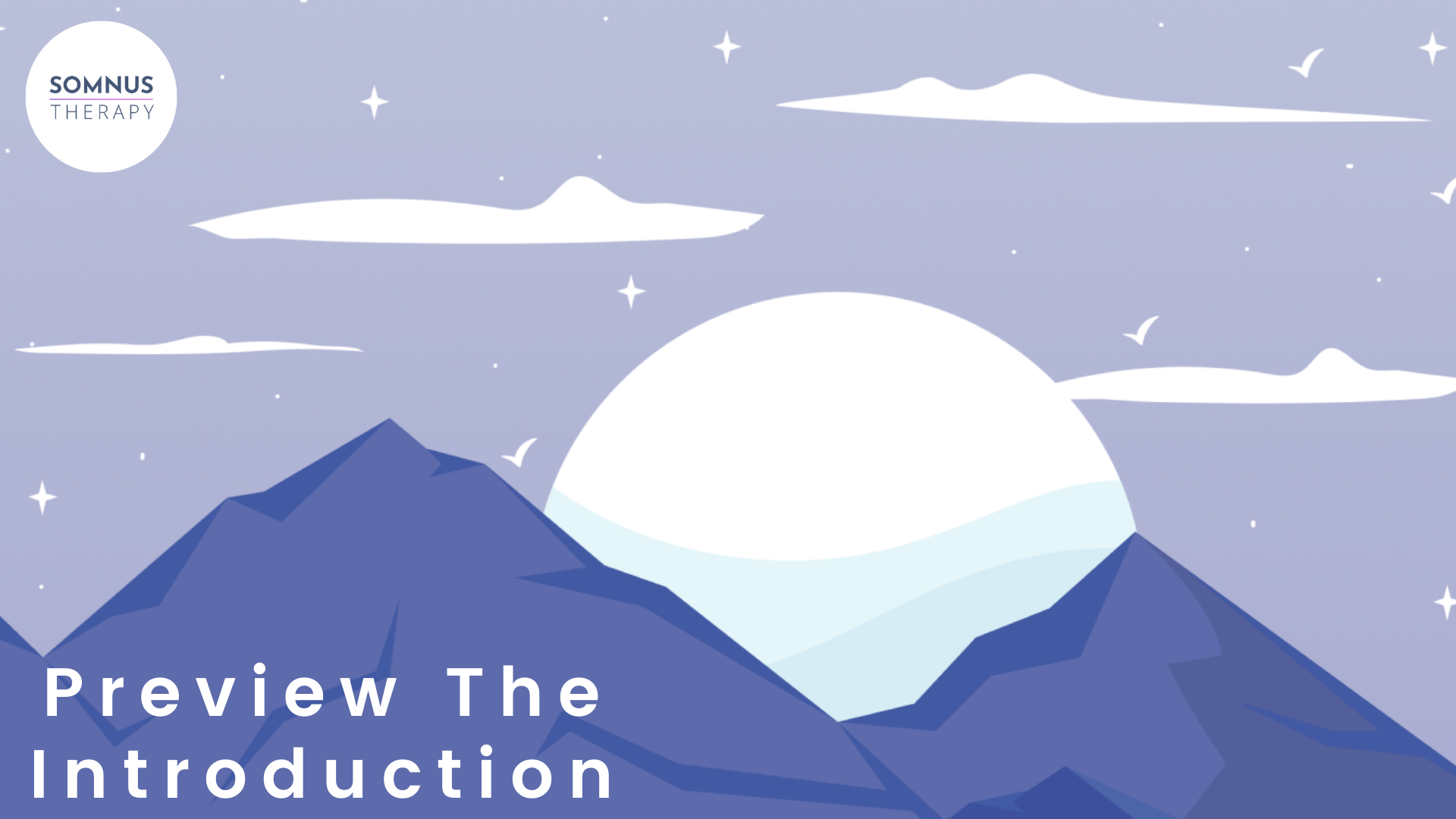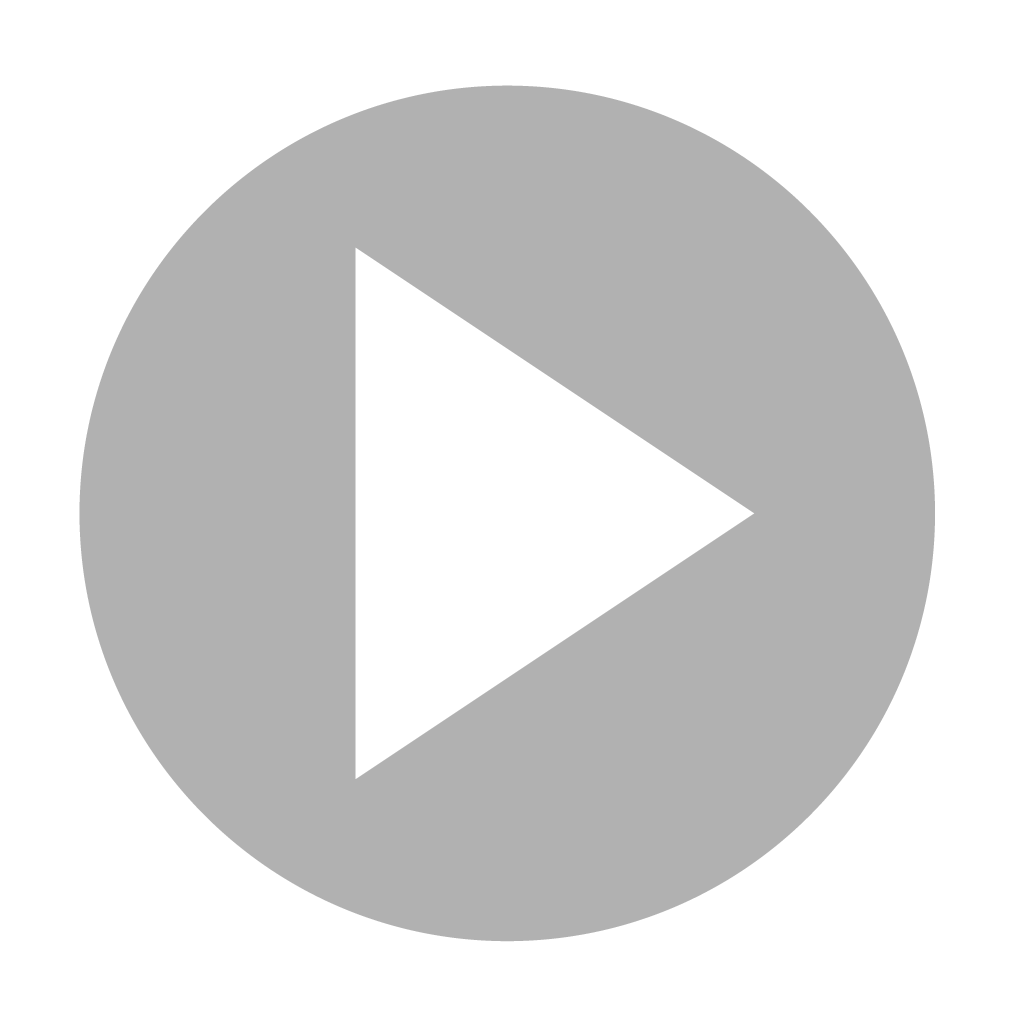 59% off
100%, Money-Back Guarantee
Gain immediate, lifetime access to:
Over 50 core CBT-i sessions
Over 100 sessions of guided meditations
Access to your personal sleep coach
Full lifetime access
Improved sleep by the end of the course or your money back!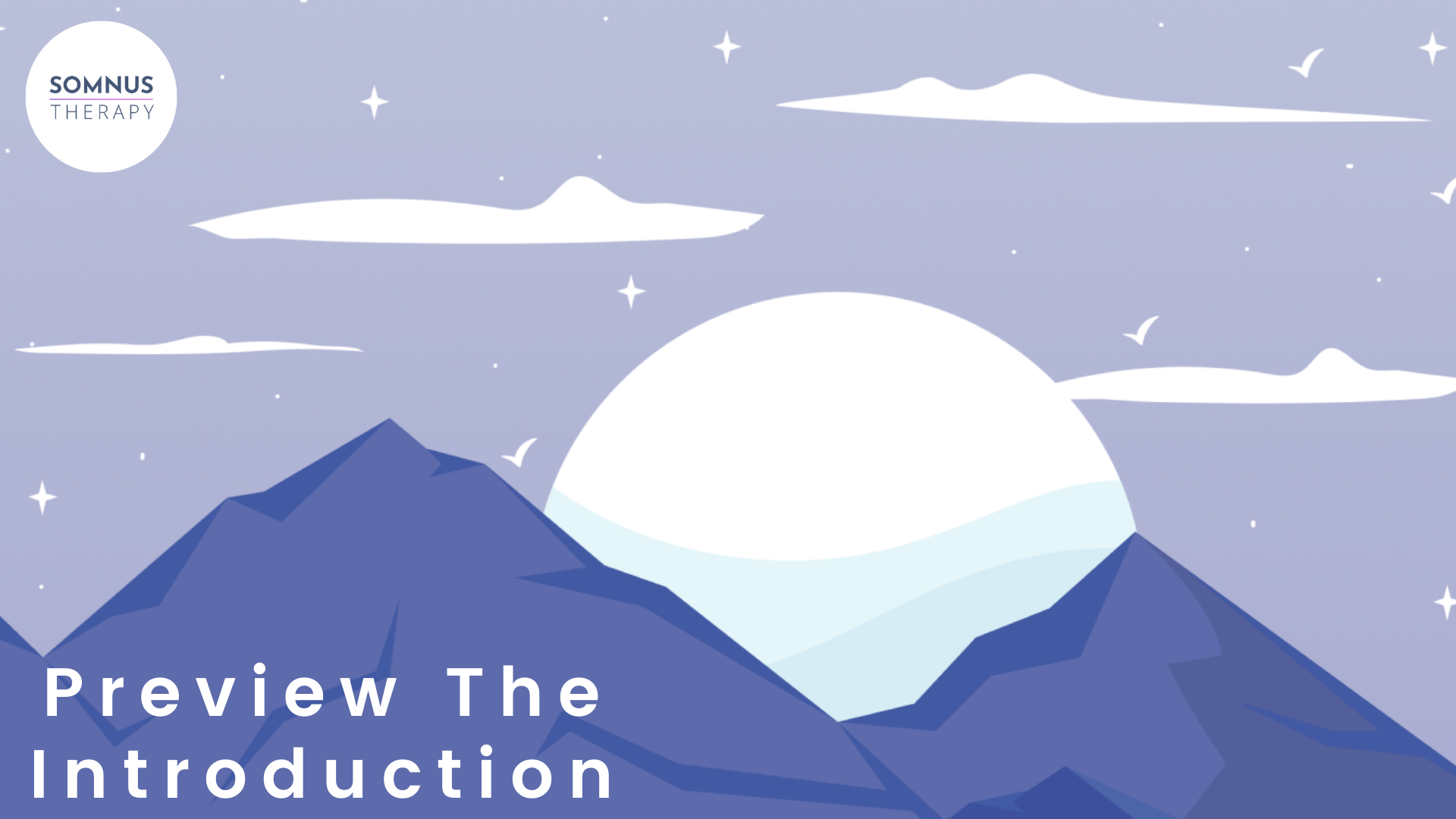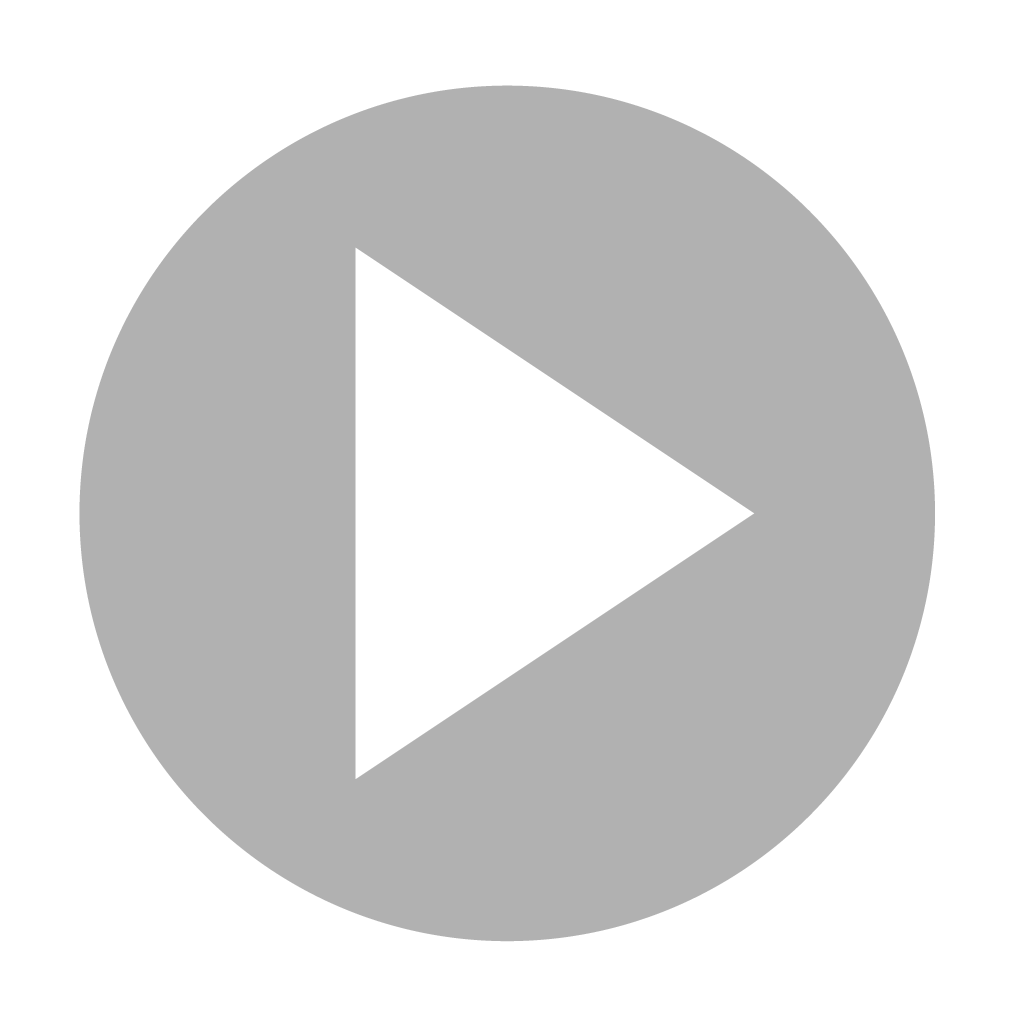 59% off
100%, Money-Back Guarantee
Gain immediate, lifetime access to:
Over 50 core CBT-i sessions
Over 100 sessions of guided meditations
Access to your personal sleep coach
Full lifetime access
Improved sleep by the end of the course or your money back!
To pinpoint your exact type of sleep problem.
A clinically proven, step-by-step formula for better sleep.
Mindfulness strategies for relaxation and improved sleep.
How to build strong sleep habits for better rest and a healthier life.
The advanced treatment you need to beat your insomnia at home.
Clear & actionable teachings setting you up for success.
To pinpoint your exact type of sleep problem.
Health Industry Experts Trust Somnus






Somnus Therapy Reviews & User Feedback
Loved the deep sleep sessions offered by Somnus. They are awesome.
The sessions on sleep myths helped me a lot. There's so much self diagnosing scare tactics on the internet, Somnus put my mind at ease.
Extensive course with a lot of attention to details of insomnia. I feel in safe hands with Somnus.
The techniques and sessions are worth every cent. I am sleeping much better now.
Thank you for making my life beautiful again! 🙂
Enjoyed the program so much. The sessions are well explained and were beyond expectation. Amazing!
Thanks a lot. Excellent program with great therapy sessions.
Precise and clear in all ways. It was an excellent experience that assisted me to bring awareness to myself and improve my sleep. Thanks.
Didn't think an online program would be this effective for me. It did take a lot of practice and there were some tough nights, but I came to understand that the odd bad night will be part of the process. I'd highly recommend Somnus to anyone with insomnia – I will always be thankful for your help.
Work pressure and lack of sleep were creating serious issues in my personal life. But, the personal mindfulness meditations helped me to overcome most of my issues. Thanks!
The sessions are amazingly helpful. They assisted me in taking my sleep from just a few hours to a full 8!. Thanks.
Great program and amazing sleep specialists.
And This Is What Helped Them…
Step 1: Demystify the enigma of sleep & pinpoint your exact sleep problem
If someone asked you to define sleep, what would you say? In this module, we help you understand exactly what sleep is and bust those fables about sleep that you've been led to believe. By the end of this module, you will already be on your way to having a clearer more informed path to naturally beat your insomnia.
You'll love discovering:
How to start rewiring your brain through the power of neuroplasticity.
Acceptance & Commitment Therapy (ACT) which will help you to notice and become comfortable with the thoughts and feelings you have around sleep.
The 3 components of insomnia that you've been ignoring.
Step 2: Breakthrough the psychology of what's stopping you from sleeping
If I asked you how many hours you slept last night, how accurate do you think your answer would be? It can be easy to fall into the trap of "I will do anything to get rid of my insomnia". However, your best efforts may be making your insomnia worse! Sleeping better starts long before you put your head down on your pillow. 
You'll love discovering:
The exact habits you can start doing right away to intensify your sleep drive.

Exactly how to increase your bed to sleep connection and avoid the number 1 mistake that people with insomnia make that weakens this connection.

A proven relaxation technique to help you to get to sleep and reducing stress around not being able to sleep.
Step 3: Understand how to create the ultimate sleep environment
I want you now to think about the relationship good sleepers have with their bed…They think bed, they think sleep. A place of rest and relaxation. Now back to you, I expect that the connection between bed and sleep is not so good and that "bed" means a lonely and long shift before morning comes… This means changes – so be prepared.
You'll love discovering:
How to automatically trigger your mind and body to think sleep whenever you're in bed.

Key strategies you should be doing to achieve a deeper Non-REM sleep, which means a more restorative sleep.

How to strengthen your internal body clock. Meaning that when it gets dark, you'll start to feel naturally sleepy.
Step 4: Finally break the cycle of stress, negative thoughts, and sleeplessness
Negative thoughts are to sleep, what kryptonite is to superman! Breaking your negative thinking patterns will help you end the cycle of stress, worry and sleeplessness and get back to better sleep. And that's precisely what you'll be learning and practising during this module. You'll be in charge of your thoughts and they will not dictate your sleep. 
You'll love discovering:
The 6 types of negative sleep thoughts that are currently stopping you from sleeping.

The best method to test your thoughts, assumptions and predictions for truths. You'll love to see the result!

How to start living and thriving again. Let's break free from the confines of the life of a poor sleeper.
Step 5: Learn exactly how to calm your overactive mind for better sleep
So often, the main issue for people with sleep problems is not being able to empty their mind. In this module, you'll learn the exact ways to overcome mental alertness, repetitive thoughts and anxieties that currently interfere with your sleep. You'll learn to develop a greater sense of control over your mind and sleep.
You'll love discovering:
An amazing way way to turn off your fight or flight response and bring your body back to pre-stress levels.

How to make the first strike when you're constantly thinking about everything you did today, and everything you have to do tomorrow.

How to decrease the risk of you automatically identifying with your thoughts and getting stuck with them.
Step 6: Reset your broken sleep clock & rebuild to achieve deep sleep
To get the best sleep you possibly can it's important that you encourage sleep. So in this module, it's out with the old and in with the new! We are going to be creating and rebuilding your sleep pattern, starting from the early evening. Going through the exact steps you need to be doing in order to reassociate your brain with sleep.
You'll love discovering:
What medical sleep experts agree to be the single most effective insomnia treatment technique to overcome your sleep problem.

Exactly how to start sleeping in one solid block of restfulness. Eliminating all those frustrating gaps of you wakening in between.

How to retrain your brain to associate the evenings with slowing down and reverse the negative effects your current association has on sleep.