Sleep Hygiene: What It Is and Tips for Success
Millions of adults battle with insomnia, both short- and long-term. Trouble falling asleep, feeling restless during the night, or waking frequently are all common, unpleasant, symptoms of insomnia. Lack of sleep and low sleep quality can impact your life in numerous ways including poor concentration, daytime fatigue, and increased risk of developing certain health conditions.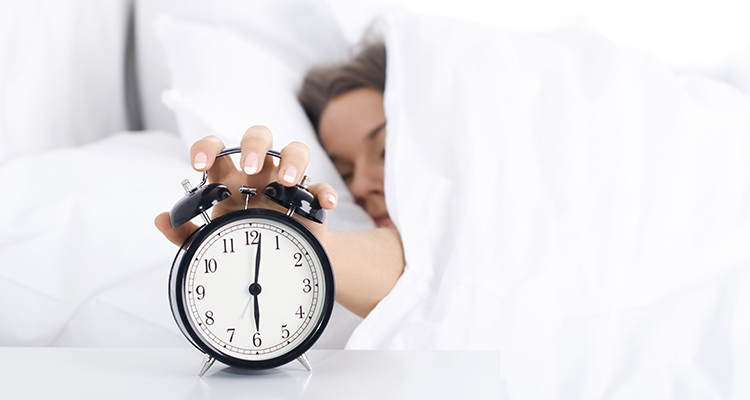 While there's no guaranteed solution for overcoming insomnia, there are several treatment options you can try including insomnia therapy, lifestyle changes, and certain medications. Improving your sleep hygiene is a great first step. In this article, we'll explain exactly what sleep hygiene is and the role it plays in treating insomnia. We'll also offer plenty of useful tips on improving your sleep hygiene and finally achieving the quality night's sleep you deserve.
What Is Seep Hygiene and Why Is It So Important?
You've heard of hygiene in relation to your overall health when discussing things like cleanliness and personal grooming, but what does it mean for sleep? Sleep hygiene is defined as behavioral habits and practices that are conducive to sleeping well on a regular basis. That means falling asleep more easily and waking less frequently. Sleep hygiene is about making changes to your environment and daily routine that support quality sleep. Examples include maintaining a stable sleep schedule, performing relaxing pre-bed rituals, and building other health habits.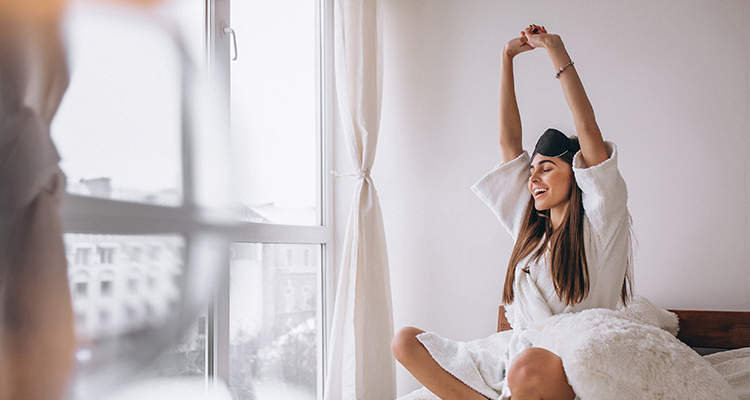 Sleep hygiene is extremely important to your overall health and wellbeing. It also offers a natural alternative to taking prescription sleep medication. Adequate sleep is needed for both good physical and mental health. When you get a solid night's sleep, you're more focused, productive, and have a better quality of life. In addition, sleep hygiene teaches you to create healthy routines and schedules. Forming good habits is an important aspect of promoting overall good health. These new, healthy behaviors become second nature, creating a cycle of positive reinforcement. In the same way, bad habits are difficult to break, despite their negative consequences.
Signs that you have poor sleep hygiene include daytime fatigue, difficulty falling asleep, frequent disturbances and interruptions during the night, and the inability to focus or concentrate. While other factors can cause these symptoms, they may also be a sign that you need to improve your sleep hygiene.
The good news is, with the right structure and approach, you can successfully change your habits long-term, building a long-term structure of health habits — including sleep. Sleep hygiene focuses on both physical habits and behaviors, as well as changes to your environment.
Signs of Poor Sleep Hygiene
Since tossing and turning or waking frequently at night isn't uncommon, some people don't even realize they're sleep hygiene is in need of an overhaul. Poor, or inadequate sleep hygiene, is a disorder caused by continuous bad sleeping habits.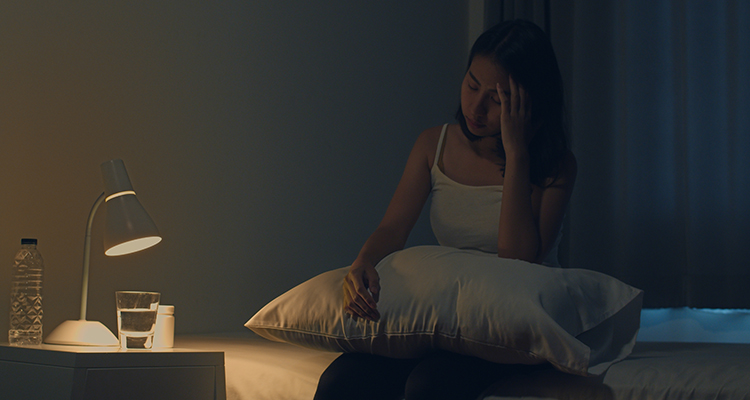 Knowing the warning signs of poor sleep hygiene and insomnia means addressing the problem before it creates long-term side effects. These may include lack of energy or motivation, mood swings, memory problems, poor decision-making, headaches, depression, and the inability to concentrate. Inadequate sleep hygiene can also lead to other, more serious, sleep disorders that interfere with your mental and physical well-being.
Here are some tell-tale signs that your sleep hygiene needs your attention. 
It takes you longer than 30 minutes to fall asleep
After waking up in the middle of the night, you're awake for 20 minutes or longer
You wake up regularly more than once a night
You have difficulty concentrating during the day and feel fatigued regularly
You develop dark circles or puffiness under your eyes
You experience acne or breakouts
Increased cravings for junk food accompanied by weight gain
You feel increasingly stressed out, emotional, or angry
Causes of Poor Sleep Hygiene
As with most medical conditions, certain people have a greater risk of developing inadequate sleep hygiene than others. Similar to chronic and acute insomnia, poor sleep hygiene can last both short- and long-term. In most cases, though, poor sleep hygiene is a result of bad sleep habits over a long period of time.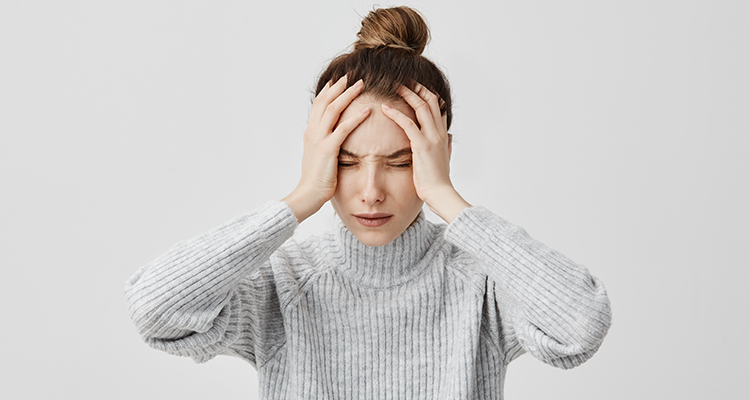 Here are some of the most common causes of poor sleep hygiene and who's at the greatest risk.
Stress and Anxiety
Similar to insomnia, stress and anxiety are two leading causes of poor sleep hygiene. Poor mental health triggered by depression or an anxiety disorder can lead to poor sleep quality. Sadly, lack of sleep can actually worsen these symptoms, creating a negative cycle of sleep disruption and stress.
Sleep Apnea
Sleep apnea is a common sleep disorder affecting 18 million adults. Unfortunately, 80% of sleep apnea sufferers don't realize they have a problem. This is mostly because the main symptom of sleep apnea is snoring — something 45% of adults do occasionally. Undiagnosed sleep apnea can have serious and dangerous side effects on your health since it causes momentary lapses in breathing including coughing, choking, and gasping for air. Even if you don't wake up fully during a sleep apnea episode, your brain becomes alert enough to start breathing again. Lack of energy and persistent sleepiness are two of the most common side effects of sleep apnea and an indication that your sleep hygiene is in trouble.
Underlying Health Conditions
Your health may be affecting your sleep habits more than you realize. Certain chronic health conditions are directly connected to lack of sleep and poor sleep patterns. These include, but aren't limited to, asthma, cancer, acid reflux, lung disease, chronic pain, and fibromyalgia. Chronic pain and discomfort can lead to depression, anxiety, and increased stress — other conditions that cause poor sleep hygiene.
Whether your poor sleep hygiene is caused by the above-mentioned health conditions or simply poor sleep habits, there are ways to improve your condition that don't involve medication (although this is a viable option for some). Let's take a closer look at how simple, yet effective, some of these changes are and how to implement them.
Tips for Practicing Good Sleep Hygiene
Now that you know what makes sleep hygiene so important and signs that you may be at risk, let's get into specific ways to improve yours and experience the many benefits of quality sleep.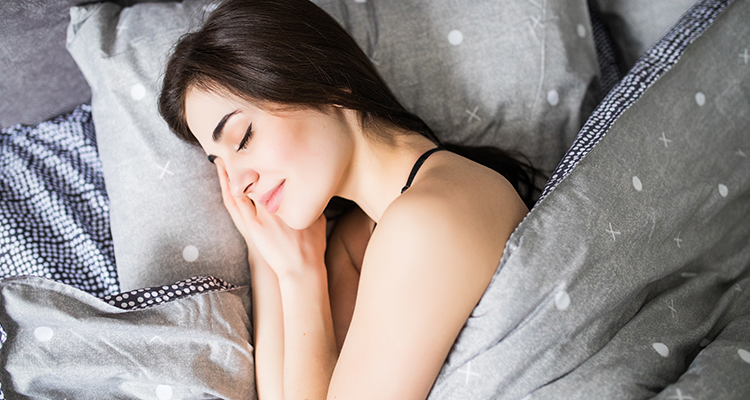 Create a Sleep Schedule
Humans thrive on routine. We're creatures of habit. That's why creating a consistent sleep schedule is the first step toward improving your sleep hygiene. Step two involves sticking to it! You benefit from creating a sleep schedule if you don't follow it.
The goal of setting a consistent schedule is to allow enough time for sleep and get your body into the habit of feeling naturally tired around the same time each night.
Adopt a Calming Nighttime Routine
Leading a busy and chaotic life can make it difficult to finally slow down and unwind at the end of the day. Always being on the go means being in a constant state of alertness, accompanied by stress and anxiety. All of these feelings can negatively impact your sleep patterns. One way to improve your sleep hygiene is to establish a calming nighttime routine focused on relaxation and self-care.
Change Your Daily Habits
Not all improvements to your sleep hygiene happen at night. Certain changes to your daytime habits can better prepare you for a good night's sleep and support a healthy circadian rhythm.
Optimize Your Bedroom for Sleep
Remember how we said that sleep hygiene is about both your behaviors and your environment? Utilizing your bed for just sleep and sex is a great start for establishing an environment conducive to sleep. The next step is designing a relaxing, welcoming place that promotes good sleep habits.
Invest in Your Sleep Hygiene Today
Who knew that making a few adjustments to your daily and nightly routines could help you achieve the deep, blissful sleep you crave? It's true! By understanding what sleep hygiene is and why it's important, you can start making small changes to your schedule and start adopting healthier habits that promote quality sleep.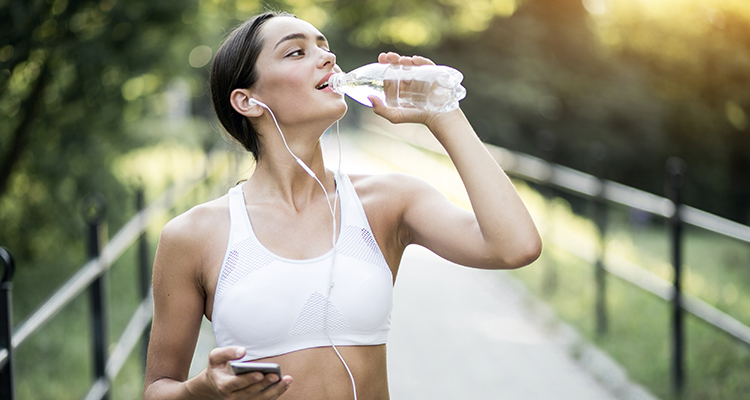 In addition to the lifestyle changes mentioned in this article, you can also utilize online therapy programs like Somnus Therapy. This at-home insomnia treatment program offers numerous resources and tools to help you better understand your sleep problems and find the ideal solution for your unique needs.