How Does Sleep School Stack Up Against Other Insomnia Treatment Programs?
You probably know that sleep is important for your overall health and well-being, but do you know just how vital it is? Without adequate sleep, your body and brain can't function properly. You're at higher risk of cognitive decline and, over time, you may even develop serious physical and mental disorders. Those with pre-existing conditions are also at greater risk of these diagnoses getting worse rather than better.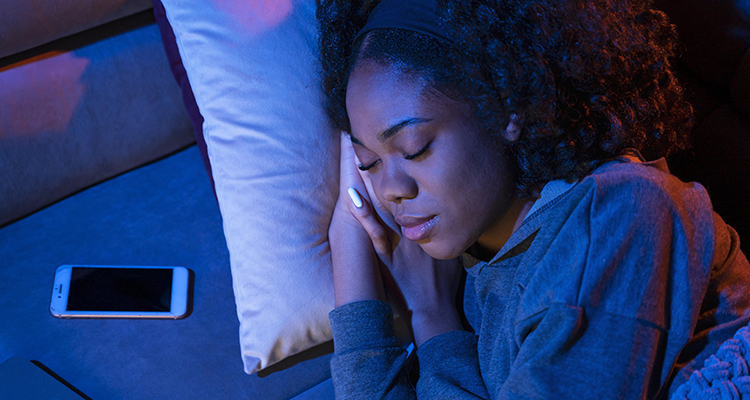 Without deep, restorative sleep, your overall quality of life suffers. You may also see a negative impact on your work performance and personal relationships. While getting a quality night's sleep isn't the magic cure for all of these ailments and conditions, it certainly puts you in a better position to face them head-on. It also promotes healthy heart, lung, and brain function while regulating your mood and keeping your mind sharp and on task.
If you're not getting enough sleep and find yourself feeling groggy, disorientated, and irritable more often than not, you may be facing insomnia. As more people discover the importance of sleep and struggle to achieve it, countless sleep therapy programs are popping up all over the internet – all with the promise of helping you sleep better. But, do they work?
We're here to take a closer look at Sleep School, an online insomnia treatment program with various services and resources for both individuals and businesses. Keep reading to learn what the program offers, how it works, what it'll cost you, and more!
Sleep School was founded in 2011 by sleep specialists Dr. Guy Meadows and Adrian Baxter. Their mission is to create a world where people live their best lives during the day by getting the best possible sleep at night. In 2012, Sleep School became the first online program to utilize acceptance and commitment therapy (ACT) as a way to naturally treat insomnia.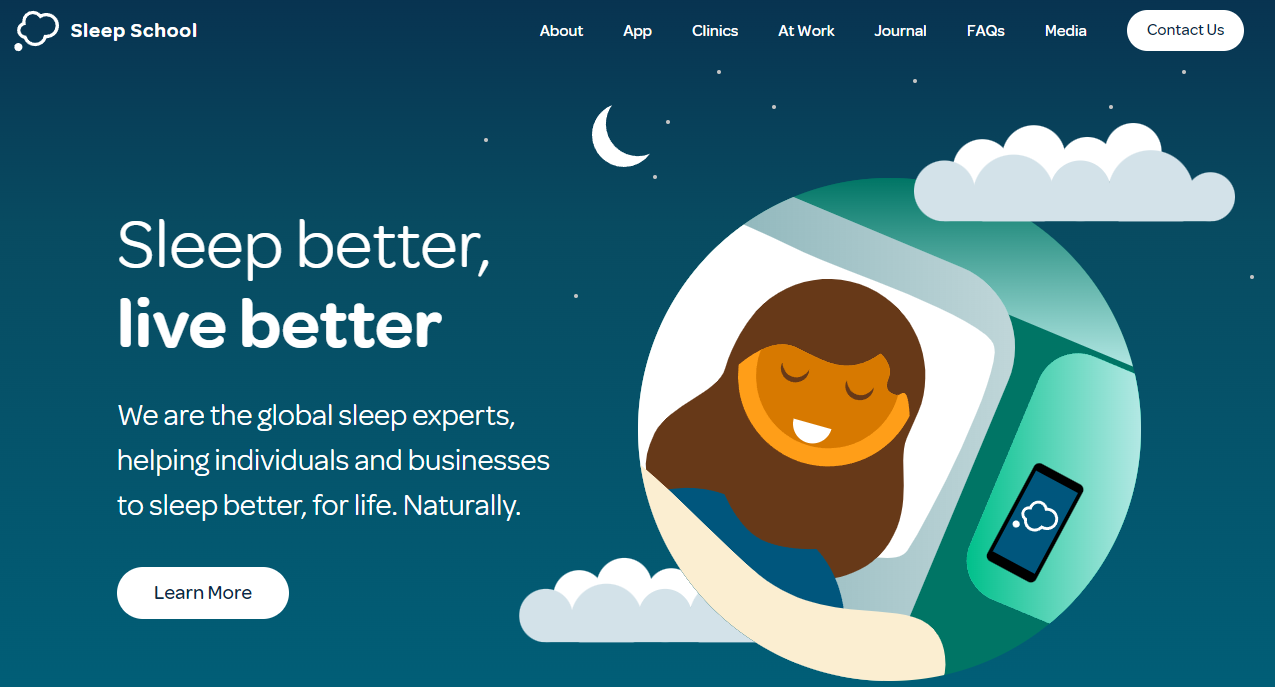 In 2014, Sleep School published a book titled 'The Sleep Book' which became a number one bestseller in the UK and since then has been published in 8 different languages worldwide. The following year, Sleep School launched its ACT-based insomnia therapy mobile app named 'Sleep School for Insomnia. It was in 2016 that Sleep School branched out from treating individuals to also offering services to businesses as a way to improve employee health and productivity. This corporate sleep program is known as 'Sleep School at Work'. In 2017 Sleep School was given the honor of training general practitioners at The Royal College of General Practitioners about sleep. Since then, Sleep School has worked with over 150 corporations in 50 countries to help improve employee mental health and sleep quality. 
In 2020, Sleep School revamped its mobile app, launching the new 'Sleep School' program designed to treat a wide range of sleep issues across the world.
How Much Does Sleep School Cost?
While a quality night's sleep is priceless, you're probably wondering how much Sleep School will cost you. Because this particular sleep therapy program offers several options from individual and corporate programs to sleep clinics, the price varies.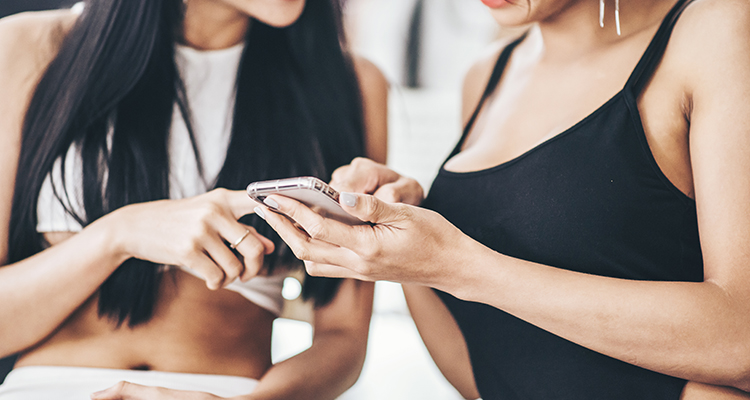 The Sleep School app is free to download in both the UK and the US. You'll get access to a free 7-day trial after which you'll be charged for a one-year subscription at the cost of £29.99 for one year in the UK and $30.99 in the US. During the trial period, you'll complete a Sleep School survey that covers your goals and what issues are keeping you from achieving quality sleep. Sleep experts will evaluate your answers and recommend a science-backed sleep plan for you to follow.
Once you sign-up for the annual subscription, Dr. Meadows guides you through your recommended program which includes daily support and sleep support tips via audio recordings, a 7-day audio series, and 30-day in-depth support courses. Sleep School also offers a one-hour online clinical session with a certified sleep doctor. This comes at an additional cost of £99 in the UK, which is equivalent to about $133 in the US. Subscribed members receive a 10% discount. While you can cancel your free trial period at any time, once you subscribe to annual access, Sleep School doesn't offer any refunds. All yearly subscriptions renew automatically unless you cancel them.
The Sleep School app is the most popular choice for individuals looking for insomnia relief. It's available for download on both iPhone and Android. The app is considered mobile therapy for insomnia and took 15 years for sleep specialists and doctors to develop and perfect. The ultimate goal is to teach users to sleep well, every night.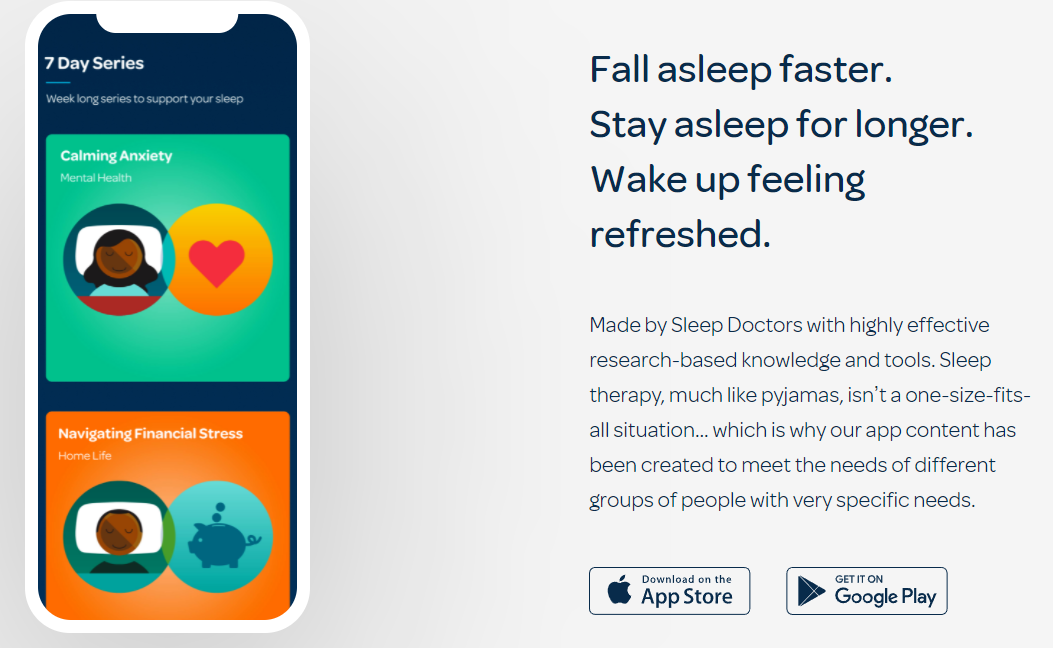 Within the app, you'll find several courses that address underlying triggers for insomnia. These include: 
Navigating financial stress
Managing work worries
Connecting to loneliness
Defusing traumatic thoughts
Calming anxiety
Relieving health worries
Overcoming depression thoughts
Managing shift work 
You can also choose courses titled Sleep Essentials and Overcoming Insomnia. 
Overall, the app is designed to help users switch off their worrisome thoughts at night, fall asleep faster, stay asleep longer, and wake to feel refreshed and focused. As previously mentioned, you'll start out by filling out a survey that's evaluated by a sleep specialist. If you decide to subscribe to the full program, Dr. Meadows will guide you through a 7-day audio series and 30-day in-depth support courses. Sleep School states that all of the techniques and information included in the app are based on years of research and scientific evidence.
Sleep School also offers in-depth sleep consultations with a qualified sleep doctor (Ph.D.). These video consultations are completely virtual and last about 45 minutes. During your session, the sleep doctor will determine what's causing your insomnia and provide an effective 5-step approach to treating your sleep issues. You can also ask the doctor any specific questions you might have during your session. Based on your unique situation, the doctor will offer advice on how to improve the duration and quality of your sleep.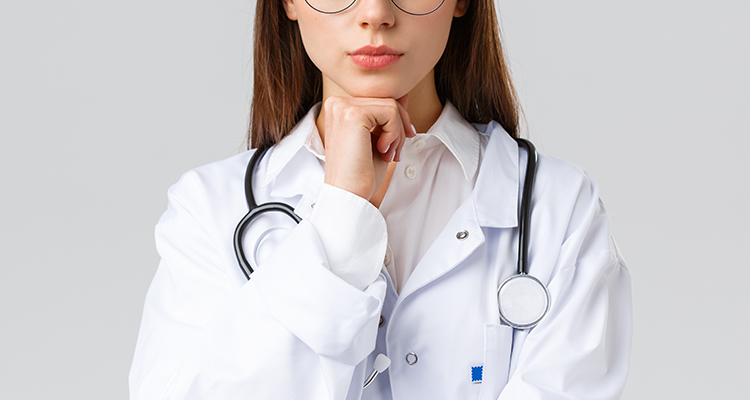 At the end of your initial consultation, your sleep doctor may suggest additional support sessions, which is completely up to you. These follow-up sessions are usually scheduled 2-4 weeks after your initial appointment to give you time to implement the 5-step approach and notice changes or improvements in your sleep patterns. During this follow-up visit, you'll discuss your progress, any questions you might have, and additional tools for continued success. Keep in mind that you'll have to pay for each of these private sessions. (£99 in the UK and approximately $133 in the US).
One feature that makes Sleep School unique is that it offers webinars and services to businesses and corporations. Employee health, happiness, and morale have never been more important and Sleep School is capitalizing on this. When company's invest in the health and well-being of their employees, it results in increased productivity and loyalty.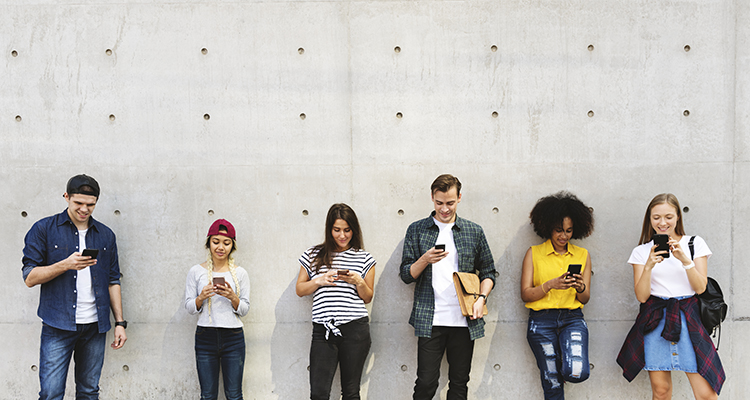 Sleep School services businesses of all sizes, across the globe with the motto, "Sleep better. Work better. Live better." Here are some alarming statistics from Sleep School regarding employees that don't get the recommended 7 to 8 hours of sleep per night. They are":
15% more likely to suffer from obesity
10% more likely to develop depression
17 times more likely to suffer from anxiety
70% more likely to have an accident or make a major error
25% more likely to experience poor cardiovascular health
When employees aren't at their best, they can't perform or produce at optimal levels. Not only does this impact production numbers and revenue but it also puts businesses at greater risk of accidents on the job and unwanted lawsuits. According to the website, Sleep School at Work strives to, "increase employees' daytime performance and mental health by reducing the negative effects of daytime stress on their sleep and improving their overall sleep quality." 
Sleep School offers 3 unique programs for businesses, each with increasingly in-depth resources and tools. 
Light
Live webinar kick-off
Yearly access to the Sleep School app
Yearly access to the Sleep School support platform
Digital launch kit
Live technical support
Deep
The "deep" package includes everything in the Light version, plus:
A community live webinar calendar 
Bespoke 
This last package includes everything listed above, plus:
A pre-program employee sleep survey
Bespoke live webinars
A post-program effectiveness survey 
Private clinic sessions are also available for high-need individuals. Live webinars are limited to 1,000 employees per session. In light of the Covid-19 pandemic, all presentations are being delivered virtually in live-webinar format, but Sleep School hopes to offer live, in-person sessions and motivational lectures again in the near future. 
While ACT is the foundation of all of Sleep School's methods, education, and tools, this is especially true for its work program. Research shows that ACT is highly-effective at managing employee stress and anxiety while also promoting mental resilience.
Let's talk about the results. Sleep School conducted a year-long study following the sleep patterns and health of 14 clients. At the start of the clinical trial, Sleep School conducted an in-house, pre-study on the individuals as a baseline for their sleep habits, patterns, and issues.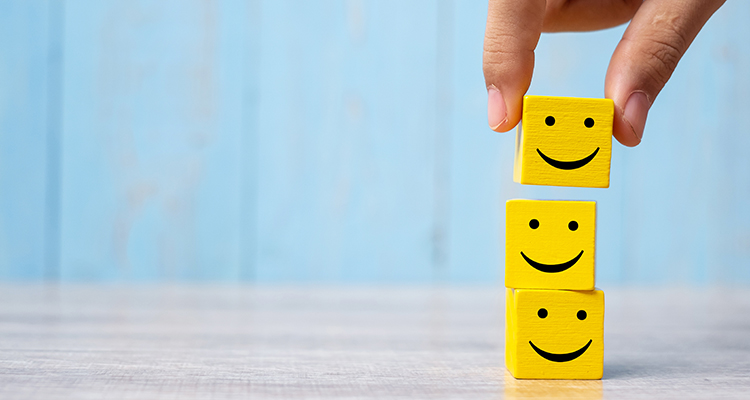 Over the course of the next 12 months, the 14 patients used the Sleep School app and its ACT-based approach for treating insomnia.
At the conclusion of the year and after collecting in-depth data from all the participants, the results were as follows:
The time it took for patients to fall asleep was reduced by 50% in the first 5 weeks and reduced by 75% by the end of the study
At the start of the study, clients woke up an average of 2.9 times per night. At the end of 12 months, patients reported an average of just 1.7 awakenings per night.
Before using the Sleep School app, it took patients an average of 90 minutes to fall asleep. This improved to just 25 minutes after 12 months, which is a reduction of 72%.
Total time asleep increased from 4.75 hours to 6.8 hours
Additional Resources and Support
In addition to the tools, videos, and clinical consultations available through Sleep School's app, subscribers also get access to other resources and information on the website.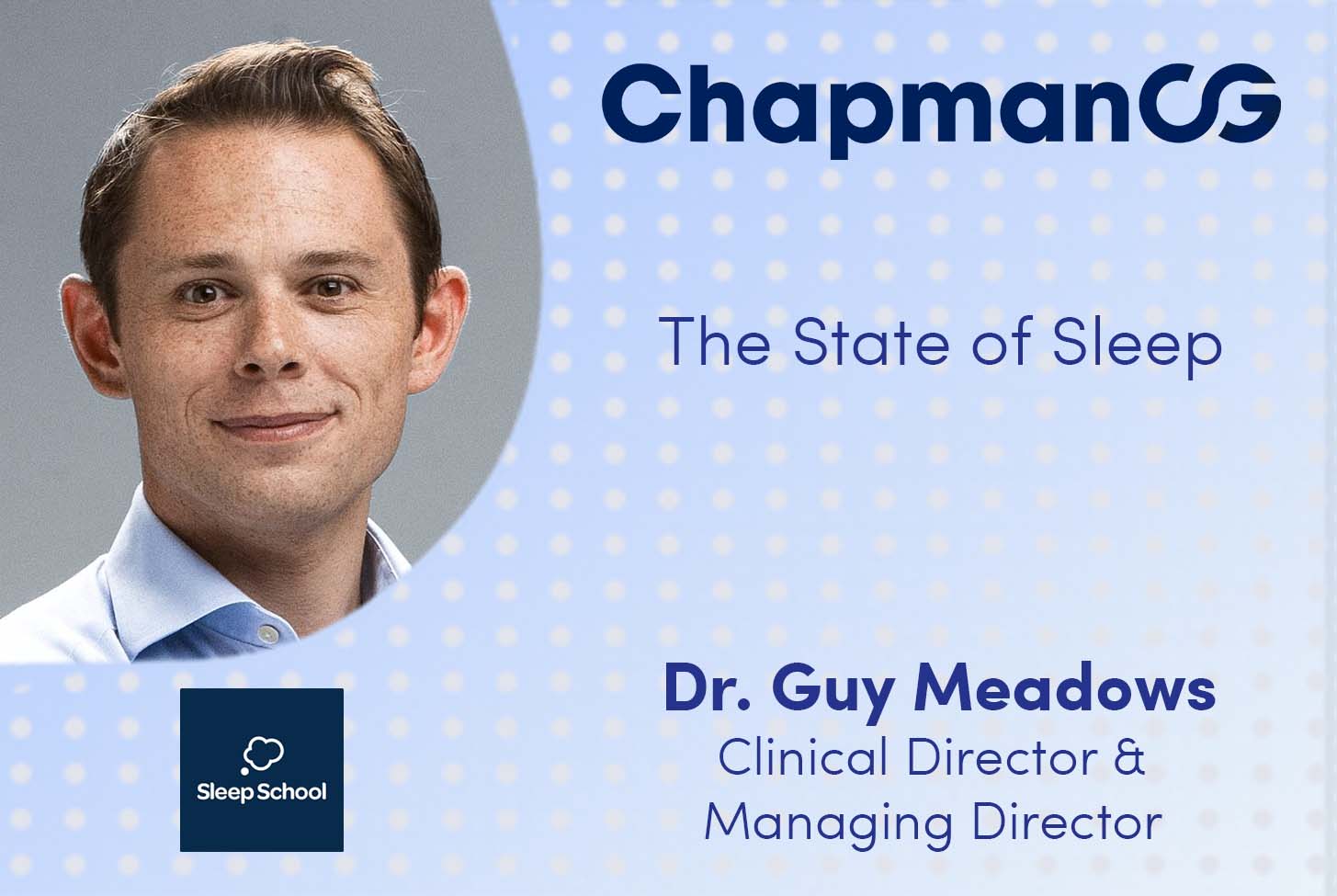 Sleep School's journal (blog) is filled with educational and informative articles on a range of topics from insomnia and health to work, parenting, and home life. Because Sleep School takes a comprehensive approach to treating insomnia and other underlying issues, much of the information included in the journal spans a myriad of topics. Sleep School also shows the science, evidence, and studies used to develop each of its courses.
Pros and Cons of Sleep School
More isn't always better. While Sleep School offers a variety of courses and webinars for both individuals and corporations, it's important to see the complete picture before making a decision.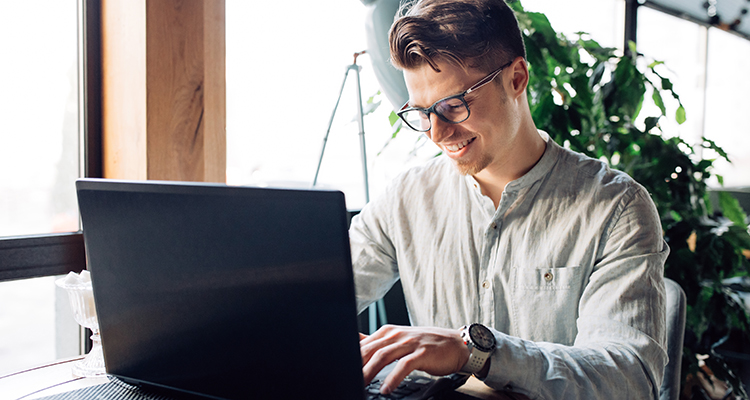 Pros
You can try all the app's features for free for 7 days
The yearly subscription is affordable (£29.99 UK/$30.99 US)
You can choose from a variety of courses focused on both sleep troubles and other underlying triggers (anxiety, financial stress, shift work, etc.)
Sleep School offers solutions for businesses and corporations
The methods and techniques are backed by science
All courses are developed and managed by certified sleep doctors and experts
Cons
The 7-day free trial automatically turns into a yearly subscription unless you cancel it and the annual subscription also renews automatically
There's no refund available once the yearly subscription renews
One-on-one clinical sessions with a sleep doctor come at an additional cost which is more than the annual subscription itself (£99 in the UK and approximately $133 in the US)
The entire program is based primarily on ACT with no mention of cognitive-behavioral therapy for insomnia (CBT-I) or other techniques
There's no sleep diary or progress tracker
Sleep School vs. Somnus Therapy
Are you torn between Sleep School and Somnus Therapy for treating your chronic or acute insomnia? Let's take a closer look at comparing these two programs so you can make an educated decision about which at-home insomnia treatment program best fits your needs.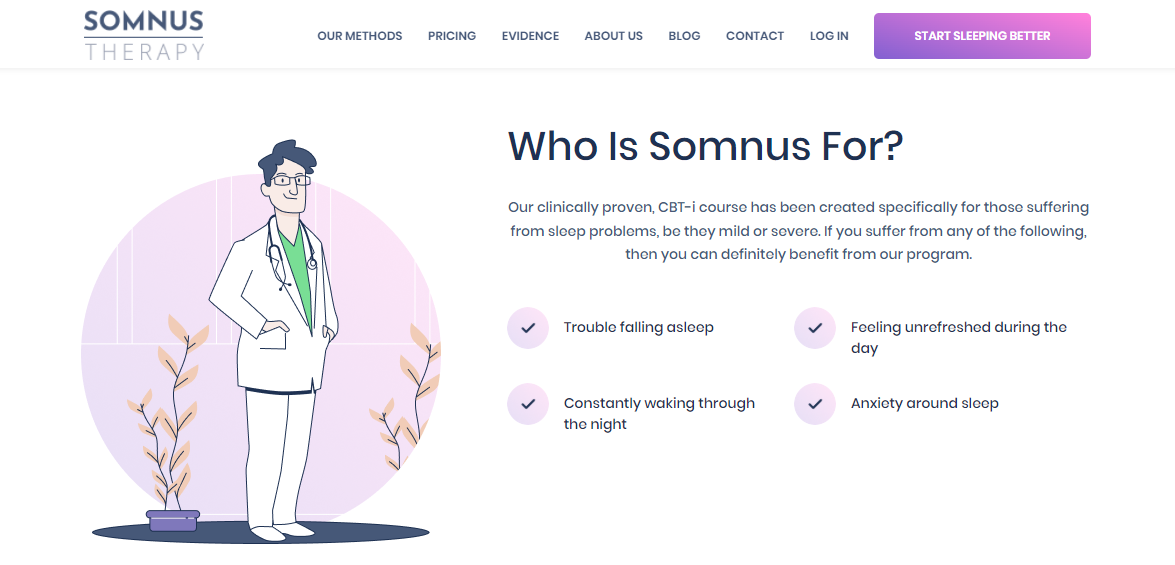 The Cost
There's no denying that the annual subscription fee for Sleep School is relatively affordable compared to some other online therapy programs ( (£29.99 UK/$30.99 US). The problem is, if you want to cancel your subscription and forget to, it will renew and you won't be issued a refund. If you're okay with your subscription expiring, you'll lose access to all of the app and website's tools and resources immediately.
While Sleep School offers webinars and resources for businesses, there are no prices listed on the website. Interested companies need to contact Sleep School directly for pricing information. In addition, all clinical support sessions come at an additional fee of £99 in the UK and approximately $133 in the US for a 45-minute virtual call.
Somnus Therapy comes at a slightly higher price of $49 in the US and £49 in the UK, but this unlocks all of the resources and information for life! You never lose access to the Somnus Therapy website or tools. In addition, Somnus offers a money-back guarantee. That means if after completing the program and using the site's other tools you don't see a significant improvement in your sleep quality, you can request and receive a full refund.
Resources and Methods
Sleep School is an ACT-based program that focuses on embracing negative thoughts and feelings associated with sleep and using mindfulness to accept and change these thoughts. ACT is a proven method for treating a range of psychological issues from anxiety and stress to depression and PTSD. The main connection here is that these issues can directly impact your ability to achieve quality sleep. One thing Sleep School doesn't mention is the use of cognitive-behavioral therapy. While closely linked to ACT, CBT offers a slightly different approach and is credited with being the most effective way to treat insomnia and other sleep disorders.
Somnus Therapy also utilizes ACT in addition to other techniques like CBT, mindfulness, and meditation. The one-time fee for Somnus Therapy includes access to over 50 CBT sessions, 100 guided meditations, sleep sounds to promote deep, restorative sleep, and a community of sleep specialists and other insomnia sufferers like you. Because Somnus Therapy takes a multifaceted approach to treating insomnia, users are guaranteed to find a method that works best for their unique needs and issues.
Having access to sleep experts and fellow patients creates a sense of security and unity. Users don't feel alone in their struggles and can look to others for advice, support, and encouragement when times get tough. The website's blog also has hundreds of articles to educate users on a range of topics regarding sleep. Somnus Therapy members never lose access to these resources, which means you can refer back at any time for a refresher.
Support and Guidance
Support plays a key role in your ability to complete any recovery program – including one designed to treat insomnia. Constant communication and support from sleep experts and therapists hold you accountable and help keep you on track toward success.
Unfortunately, hands-on support is somewhat lacking in Sleep School. Once you choose the course you want to complete, you'll receive an evaluation and some guidance from Dr. Meadows via pre-recorded audio sessions. Sleep School doesn't offer a live chat, 24/7 communication, or a way for you to ask specific questions. If you want access to a sleep doctor, you need to pay for a clinical consultation.
On the contrary, with Somnus Therapy, you get uninterrupted access to your own personal sleep coach for the duration of the course. Your coach is available to offer support and advice at any time. That means you get answers to your questions when you need them and a confidence boost when times get tough.
Enroll in the Best Sleep School for Your Specific Needs
When insomnia gets you down, it's time to take action. Long-term sleep deprivation may be impacting your life and well-being more than you realize. Chronic insomnia can take its toll on both your physical and mental health. For some, finding help for their insomnia is embarrassing. That's why an online therapy program that you can complete in the comfort and privacy of your home is often the best option.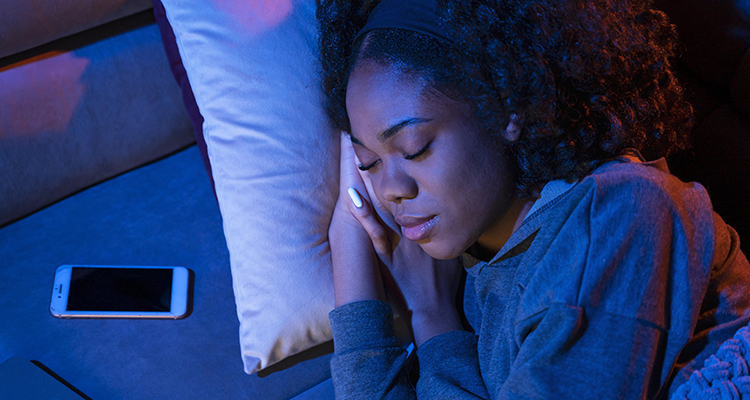 There are numerous sleep programs online promising results, including Sleep School and Somnus Therapy. After reading about what both programs have to offer, you can make an informed decision about your future.
Still have questions? We're here to help. Contact us today for more information or click here and get ready to embrace the new, fully-rested, you!