Can CBD Help You Get More Sleep?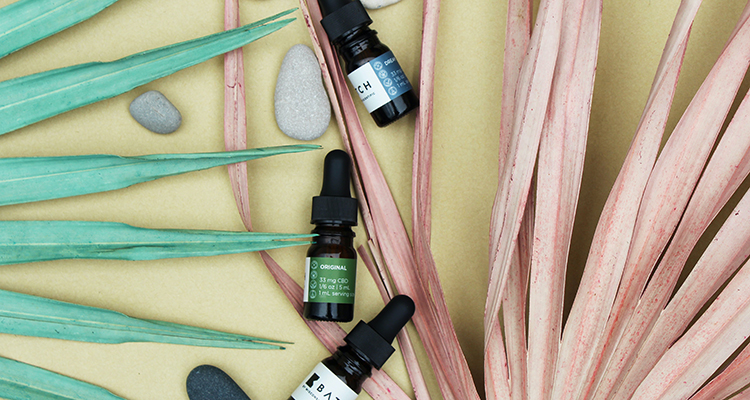 CBD has quickly become the new alternative go-to for a variety of ailments, such as anxiety, chronic pain, and insomnia. But what exactly is CBD and how does it work? What is its origin? Is this miracle pain-relieving, health-boosting, and anxiety-easing compound even effective? Most of all can it help you get some quality zzz at night? Perhaps.
Research on the benefits, effectiveness, and side-effects are limited at this time. However, current studies suggest that CBD may be largely devoid of serious side-effects and largely beneficial for people looking to ease their stress and anxiety and improve their health. The good news is early study results indicate that CBD may be effective for stress, anxiety, discomfort, and even a bit of shut-eye.
If you are wondering if CBD can be beneficial for you, look no more, because this article will provide you with everything you need to know about CBD for sleep.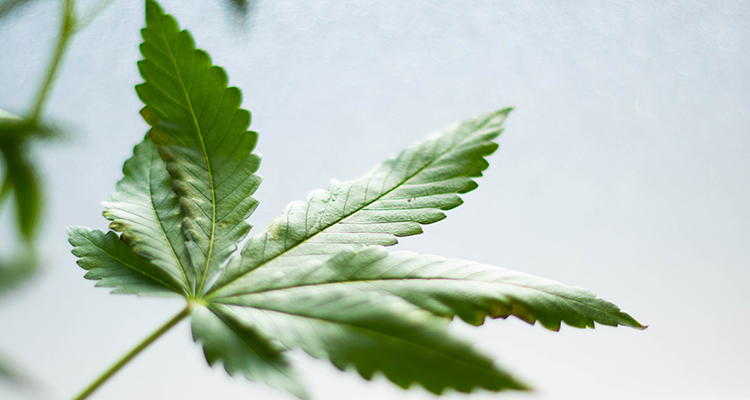 CBD has risen in popularity over the last few years as more and more people have turned to "alternative," "holistic," and "natural" supplements to help ease their health concerns. CBD is the abbreviation for "cannabidiol." Cannabidiol belongs to a group of chemical compounds called "cannabinoids." Once cannabinoids attach to specific central nervous system receptors, it sends messages throughout your mind and body.
The effects of cannabinoids largely depend on the specific one used, your health concern(s), and your chemical composition. Where does CBD come in? Well, as you probably guessed CBD (cannabidiol) is one of the most popular cannabinoids. Another cannabinoid that is not only popular but widely researched is tetrahydrocannabinol (THC) the main ingredient in cannabis or marijuana.
Researchers have found that while THC produces the well-known "high" that's commonly associated with marijuana (pot), CBD does not. In other words, it does not have the psychoactive properties that make you feel "floaty" and euphoric. So, although CBD may ease your pain and relax your body, it does not give you that often sought-after THC "buzz." Still CBD is appealing for those who want a natural pain-relief option without the "high" or side-effects. While early research suggests that CBD can be beneficial for ailments like insomnia, it is important note that it may not work for everyone and every health concern.
What Form of CBD Should Be Taken for Sleep?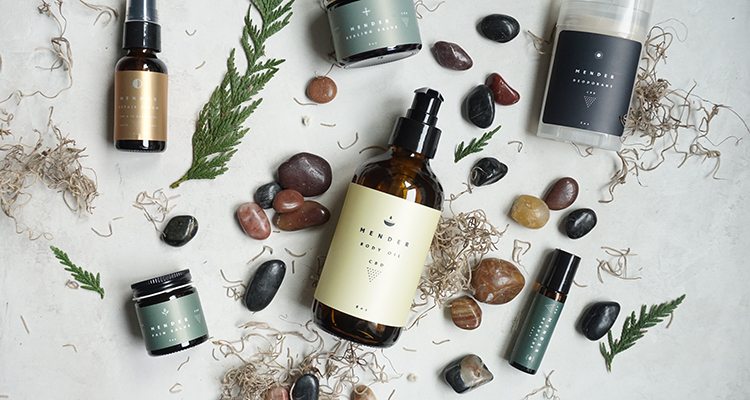 A variety of CBD forms can be taken for sleep, depending on your preferences and/or needs.
Listed below are the various forms of CBD that can help you fall and stay asleep:
Tinctures – Tinctures contain various strengths of CBD oil and typically come in dropper bottles. The oil can be added to beverages or foods, or a few drops can be placed under the tongue and held for 30-seconds.
Vaping – Vaping is one of the quickest ways to get CBD in your system, however, it is fraught with risks. Vaping is appealing for insomniacs because the CBD vapors enter the system within seconds. This is beneficial for people who are looking for a quick-acting remedy for their sleep issues. However, it has come to light that vaping, regardless of the reason, can cause significant short-term and long-term effects such as lung disease, pneumonia, and/or delayed immune system and healing responses.
Sprays – Sprays can also enter your system quickly, but without the side-effects and complications associated with vaping. Similar to tinctures, this form of CBD allows you to spray the CBD oil under your tongue where it is absorbed. The CBD then enters your bloodstream, helping you fall asleep more quickly.
Topicals & Bath Products – Topicals contain high-levels of CBD. These CBD products are appealing to people who are not fond of inhaling the oil or placing it in their mouths, beverages, or foods. Topicals allow you to simply rub CBD (in the form of skin creams or gels) into your skin.

Bath products like CBD bath bombs can also be used for insomnia. All that is required for this to be effective is to drop the bath bombs into a warm bath and climb in. These bath bombs typically come with a soothing fragrance like lavender. CBD combined with aromatherapy can relax you, so you can fall sleep once your head hits the pillow.

This is not the fastest way to absorb CBD; however, it is one of the most effective ways to get it in your system, primarily because it seeps directly into your skin, which means it directly enters your bloodstream. However, it can take a while for your body to metabolize it. So, it may not be the best choice if you are looking for immediate relief.
How Does CBD Help Insomnia?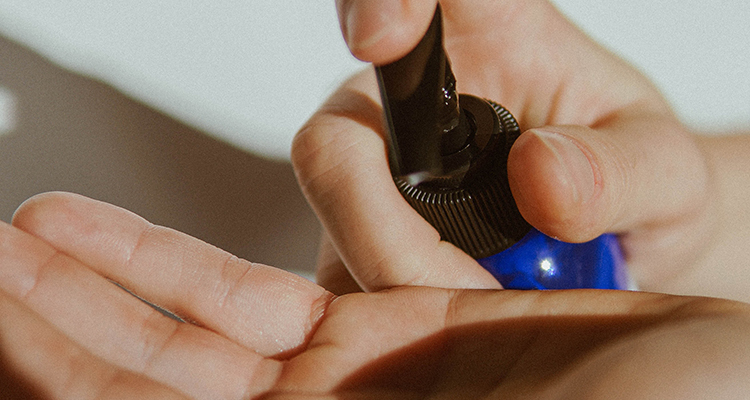 Studies indicate that a person's endocannabinoid system plays an important role in regulating a variety of bodily functions, such as state-of-mind, circadian rhythms, and sleep quality. The endocannabinoid system involves an intricate network of brain and central nervous system receptors (CB1 and CB2). The goal of cannabinoids is to attach to these receptors. Once attached the cannabinoids produce a variety of effects in the body.
But, how can these cannabinoids help you get some extra zzz? Well, some researchers suggest that CBD (a cannabinoid) may target certain receptors in your brain and central nervous system, balancing or regulating your circadian rhythms (sleep/wake cycles) so you get more sound sleep. Researchers also found that CBD may ease stress, anxiety, and pain – all of which can disrupt or prevent a good night's sleep. The theory is that once you alleviate your distress; you will sleep better at night.
What are the Benefits of Using CBD for Sleep?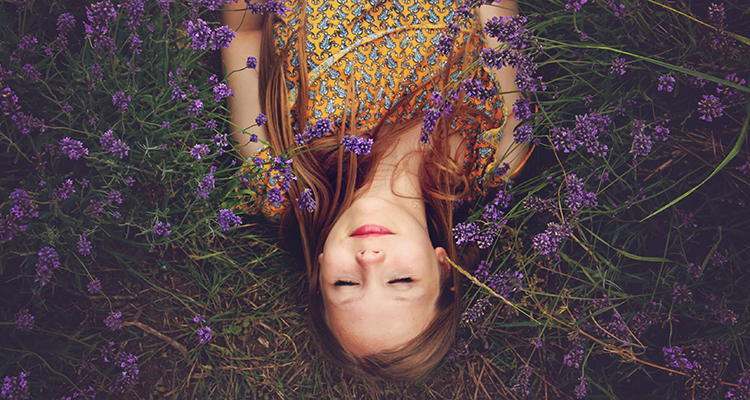 CBD can be used to ease or alleviate a variety of symptoms that could be affecting your sleep, such as anxiety, insomnia, restless-leg syndrome, or narcolepsy.
What are the Pros & Cons of Using CBD for Sleep Problems?
Before you commit to using CBD for your health, it is important to evaluate the pros and cons for your specific health concern(s).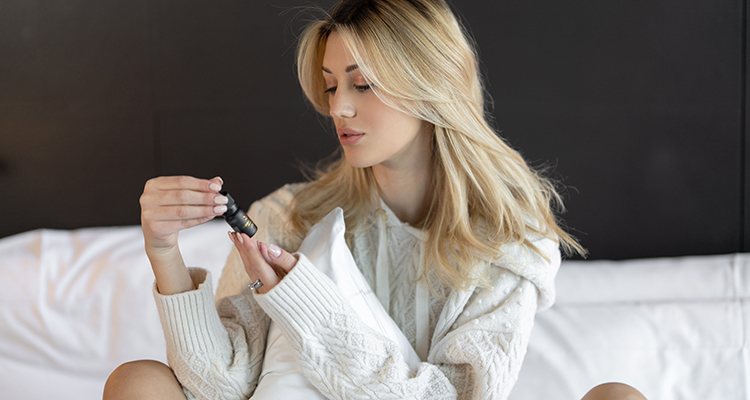 Listed below are the pros and cons of using CBD for sleep problems:
Pros
According to a 2016 study, CBD can improve rapid eye movement sleep behavior disorder (RBD) symptoms – in some people. Researchers found that participants, who took CBD, experienced lower levels of anxiety and stress and more quality zzz after using CBD, than those who received the placebo.
Study results suggest that CBD can be used as a natural alternative sleep aid minus the harmful side-effects of more traditional prescription sleep medications. Thus, researchers have concluded that CBD may not only help people suffering from sleep disorders, but also those struggling with insomnia sleep more soundly at night.
Similarly, previous CBD studies have found that CBD is not linked to side-effects and does not appear to affect daily functioning when used for sleep difficulties. As a result, researchers have concluded that CBD is a generally safe natural alternative for insomnia. Similarly, the World Health Organization (WHO) and the National Institute on Drug Abuse (NIDA) also reported that CBD "is non-addictive and generally well-tolerated with a good safety profile."
Cons
Studies indicate that CBD may not be a long-term solution for insomnia. However, research on the long-term effectiveness of CBD for sleep problems is limited at this time. Moreover, the FDA has not approved CBD as an insomnia treatment.
But, although, CBD has not been approved by the FDA, CBD products with less than 0.3% of THC are legal under federal laws. However, some states still consider CBD illegal, so it is important to check your state laws before purchasing this natural compound.
CBD side-effects are rare; however, some people may experience mild diarrhea, dry mouth, reduced appetite, mild headaches, low blood pressure, delayed motor functions, fatigue, and lightheadedness after using CBD. And, according to a 2019 study, CBD may negatively interact with some medications.
Note: There are two versions of CBD – full-spectrum (containing less than 0.3% of THC) and CBD isolates (containing 0% of THC).
Is CBD Effective for Insomnia?
It depends on the individual.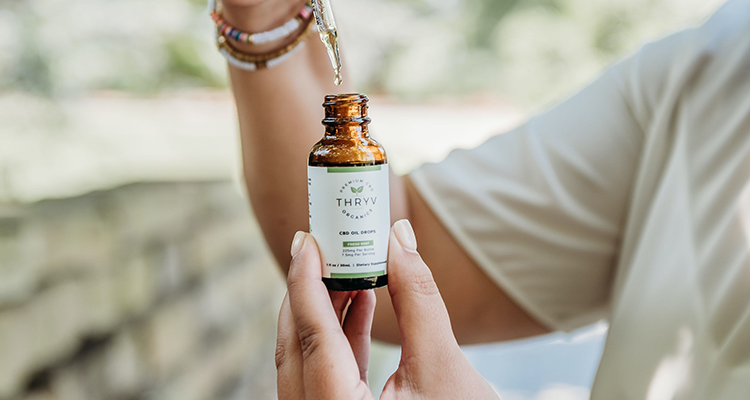 Additional studies are needed to determine the full effectiveness for people, who have a hard time getting sound sleep at night. Still, some studies suggest that CBD may help you get more zzz. In fact, a 2018 study found that the cannabinoids can reduce or eliminate insomnia and improve sleep in some people.
However, this study relied heavily on cannabis flowers, which involve a variety of cannabinoids – not just the ones involved in CBD. Thus, determining which cannabinoids (CBD and/or other ones) are responsible for this improvement in sleep quality is challenging.
Similarly, a 2019 study found that 79% of the participants with anxiety and poor sleep experienced significantly lower levels of anxiety within a month of taking CBD. Researchers also found that approximately 66% of the participants (overall) experienced mild-to-moderate improvement in sleep quality after using CBD for a month.
Thus, results indicate that CBD may help some insomniacs sleep better at night. However, it is important to understand that although participants experienced a decline in anxiety during the study, their quality of sleep fluctuated once the study concluded.
Other limited studies also suggest that CBD oil can help improve sleep in children. In fact, a 2016 study involving a 10-year-old with PTSD and insomnia experienced a reduction in anxiety and insomnia and an improvement in sleep length and quality after using a CBD supplement for 5 months.
How Much CBD Should You Take for Insomnia?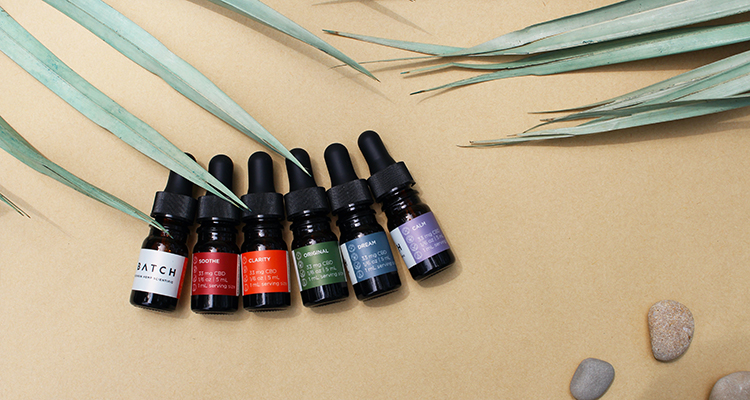 One of the major pluses of CBD is that it doesn't not give you a "high" unlike its THC counterpart. Because there are no standard doses for any condition, CBD dosage is usually based on trial-and-error. Most people start out on the lower end at 10mg of CBD to determine how their bodies will react to it.
Take this dose for a week or two to see if this is the right dose for you. If you do not notice any change in your sleep patterns, slowly increase the milligrams or the frequency of your use. Keep inching up how much you use and how often you use it until you find the dosage that will help you sleep better at night.
CBD is usually taken orally (i.e. tinctures or edibles); however, the preferred method of ingestion is a personal preference. Keep in mind that every person's body chemistry is different, thus, finding the best dosage for you comes with practice. The typical range for sleep issues is 10-20 milligrams. However, in severe cases of insomnia, as much as 160mgs of CBD, can be safely used 15-30 minutes before bed to combat sleeplessness.
Note: It is important that you speak with your doctor before you add or increase your CBD usage. This is especially true for children under the age of 18 and pregnant women, because the long-term effects of CBD in children and unborn fetuses are unknown at this time. So, if you fall into one of these categories, it is important that you refrain from taking this supplement. The good news is that CBD oil is normally devoid of significant side-effects for the general population.
Although rare, the most common mild side-effects include:
Fatigue (Tiredness)
Gastrointestinal Distress (Nausea, Upset Stomach, Gas & Vomiting)
Mood Swings
Dizziness
Headaches
Dry Mouth
What Are the Best CBD Products for Sleep?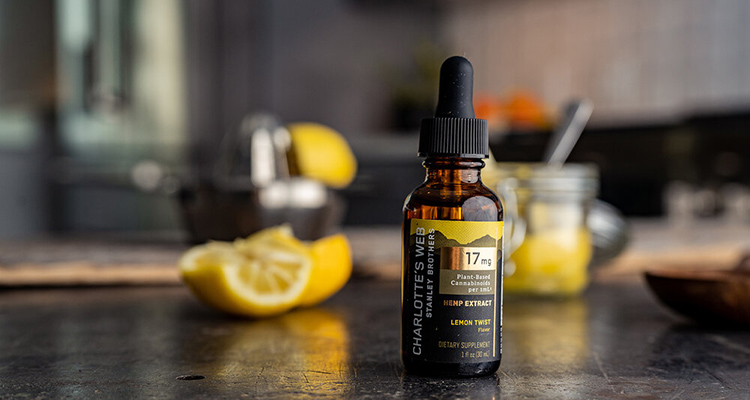 Finding the right CBD products for your health concerns can be challenging. And, because the FDA does not monitor CBD products the same way it monitors prescription medications and some supplements, these items may be misclassified, or deliberately misrepresented or falsified. As a result, it is extremely important that you conduct your own research to find the best CBD product for your sleep problem.
Listed below are the 8 best CBD products for sleep:
CBD has been used for centuries to combat illnesses, improve sleep, and lower anxiety levels. Researchers have also discovered that CBD is a viable natural pain-relief option for some people. CBD is beneficial for people, who find it hard to fall and stay asleep throughout the night, primarily because it reduces anxiety and/or eases pain so you can get some much-needed zzz.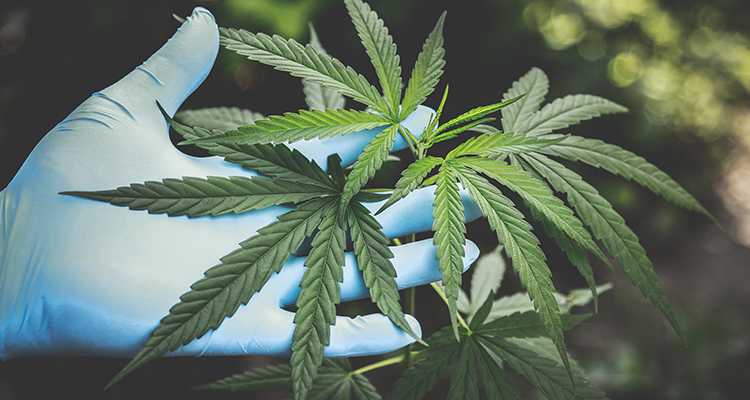 And, because, you are rested (from the CBD); you awaken the next morning feeling relaxed and refreshed. In other words, unlike other sleep aids, you don't awaken feeling groggy (from psychoactive properties) or disoriented. CBD can also help you avoid daytime sleepiness and remain alert throughout the day. With every study and personal testimony, we are beginning to better understand the role CBD can play in our health and well-being. Thus, our knowledge of the potential benefits of CBD is constantly growing.
References